Facebook to commercialise WhatsApp messaging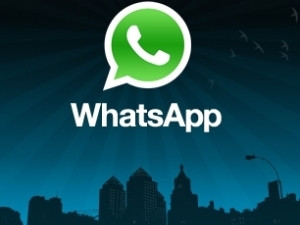 Facebook said this week it may enable business-to-consumer (B2C) messaging on WhatsApp. This would be the social network's first attempt to monetise the instant messaging service.
Facebook CFO David Wehner said the company is exploring B2C messaging. "There's going to be opportunities to bring some of those things [gained from B2C exploration] to WhatsApp," he said at the JP Morgan technology conference in Boston this week, as reported by Bloomberg.
B2C messaging will allow businesses to pay to reach consumers on WhatsApp. B2C interactions are sometimes considered spam and often involve targeted advertising using data gleaned from user behaviour. WhatsApp previously said it will not allow adverts on the platform.
WhatsApp was acquired by Facebook last year for $19 billion. Since the acquisition, WhatsApp has seen significant growth and announced last month it had 800 million monthly active users.
Contradictory to policy
WhatsApp has always been strongly anti-advertising. In June 2012, founder Jan Koum said in a blog post: "No one wakes up excited to see more advertising. We know people go to sleep excited about who they chatted with that day ...We want WhatsApp to be the product that keeps you awake."
However, Arthur Goldstuck, MD of World Wide Worx, says: "WhatsApp was na"ive to think it will never have ads. People have found ways to get around paying for the app, the only way it was monetising previously."
Yet, B2C does not necessarily mean WhatsApp will send users adverts or spam. "There is a big difference between adverts and customer engagement," says Goldstuck.
"I think there will have to be some sort of an opt-in service where businesses will be able to broadcast to their followers. With 800 million users, it has the ability to monetise and find clever ways to do business. It is a simple equation: 800 million users plus opportunity equals massive business potential."
Groups on WhatsApp have already gained massive traction, says Goldstuck: "These are used mainly for organising and community-building at a low level and there is huge potential for large-scale community-building by companies."
Optional extra
The news about a possible WhatsApp B2C offering follows Facebook's Businesses on Messenger announcement in March. The social network said it will allow people to choose to receive updates in Messenger from businesses.
For example, if users order from Amazon, they will be able to receive order confirmations and shipping status updates in the Messenger app. Users will also have the option to ask questions. This allows for a personal, non-invasive, two-way conversation between the business and consumer.
Goldstuck explains this is an extension of what is already happening on many Web sites that have an online chat option, but less disruptive and more sustainable.
Facebook could be implying it will follow a similar model with WhatsApp, allowing the messaging service to hold true to its no-ad policy, adds Goldstuck.
According to Statista.com, in the fourth quarter of 2014, South Africa had the highest adoption rate (78%) of WhatsApp among mobile Internet users. The World Wide Worx and Fuseware SA Social Media Landscape 2015 report ranked WhatsApp as the number two social media network in South Africa with 10 million users, after Facebook with 11.8 million.