Crashing sites did not deter Black Friday hordes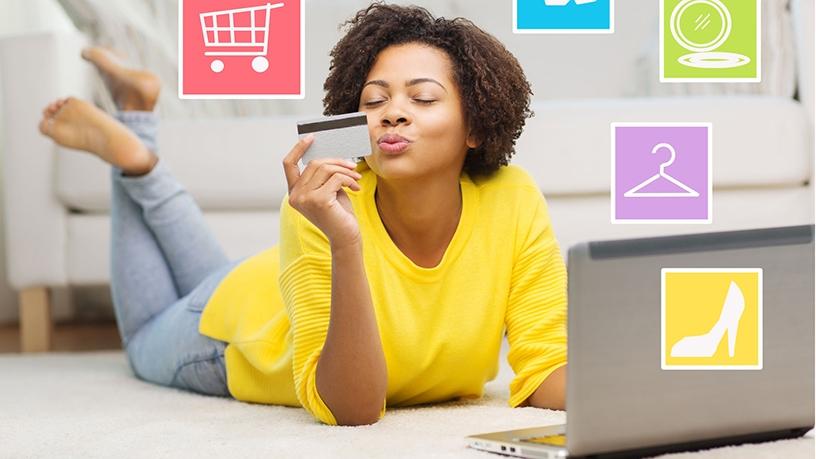 Two of the largest e-commerce sites in the country reported an increase of over 50% in their usual daily traffic volumes, when thousands of bargain-hunters flooded online stores on Black Friday.
Black Friday is a US shopping tradition and marks the day when retailers move into profitable territory - the black. Although generally a bricks-and-mortar sale day, more and more online shops are getting in on the game, even though their sale day is usually the following week - Cyber Monday.
In SA, Black Friday was as big, if not bigger, than Cyber Monday for online retailers and shoppers alike.
However, some sites could not cope with the influx of visitors, with Takealot.com, Loot.co.za, Incredible Connection, Virgin Active, Netflorist, NuSkin and Toys R Us experiencing downtime.
Takealot CEO Kim Reid says: "Black Friday was one heck of a day. We started off with a site in cardiac arrest and ended the day being told we were owned by the Guptas, which of course is absolute nonsense.
"We are fully aware the day was far from ideal for our customers and are incredibly humbled that people continued to support us throughout the day. We know we have disappointed some customers and we are very sorry to have done so."
However, Takealot still reported a record 2.2 million visits to its site on Black Friday 2017.
Although the site and app operated at 100% capacity from late Friday evening and for the remainder of the Blue Dot Sale weekend, the company says engineers are still addressing a few technical issues.
David Nel, managing partner at Tangent Solutions, says sites crashed on Friday because the infrastructure they are built on or the servers could not process the large amount of requests being sent.
Nel advised businesses to invest in cloud solutions that are scalable and dynamic. "With online shopping becoming more prominent in SA, businesses cannot afford not to look ahead and use the latest in technology."
Online marketplace bidorbuy says it was satisfied with Black Friday sales and expects a comparable performance during Cyber Monday week. The site was one of the few in SA to stay online during the high traffic volumes.
It ran Black Friday sales for the whole of last week, but recorded the biggest spike in traffic on Friday.
"That comes as no surprise," says bidorbuy CEO Jaco Jonker. "With bidorbuy sellers offering more than 20 000 of their highly sought products at discounts of 30%, 50% or even 80%, it was logical that buyers would come rushing. We were ready for them.
"This year, shoppers were much more likely to use their mobile device than they were last year."
Jonker notes the company's Android shopping app saw a 60% increase in visits compared to last year.
Takealot's annual Blue Dot Sale went live at 12:01am on Friday morning and updated results showed a 280% year-on-year uplift in visits, generating more than R6 million in gross merchandising value (GMV) in the first hour, growing to R12 million by 2am and over R87 million by the end of the day.
As the Blue Dot Sale continued through Saturday and Sunday, Takealot doubled its GMV from last year, driven by a 70% uplift in site traffic and order numbers.
Despite the challenges, Takealot experienced a record-breaking day with over 52 000 orders placed. Over 24% of these orders have already been delivered.
Bidorbuy runs Cyber Monday sales until midnight on Sunday, 3 December, and Takealot's Blue Dot Sale ends at midnight tonight.
Takealot says it has extended the deal prices of all remaining in-stock daily deals from Friday to the end of the sale, to give customers a chance to secure Friday's deals.
The most popular product categories on both sites were electronics and toys.
On bidorbuy, the most popular item was an uncirculated 1oz silver Krugerrand that sold for R495, instead of R750. The most expensive bidorbuy Black Friday deal was an iPhone X 256GB for R28 599, and the deal with the biggest discount was an Italian-designed sofa suite, with an 86% discount off the R39 999 retail price.
On Takealot, Samsung TVs were Friday's initial bestseller, with 195 units ordered in the first hour, led by the Samsung 55-inch UHD LED TV, marked down from R16 999 to R8 999.
Other popular products included smartphones such as the Huawei P10 Lite and the new Apple iPhone X, game consoles such as the PS4 and Xbox One S, cameras and wearable tech like FUJiFILM Instax, and TomTom and Garmin fitness trackers, as well as DStv decoders.
Fragrances and toy purchases were the next bestselling categories, with over 1 400 units of DKNY Be Delicious Fresh Blossom sold. Barbie, LEGO, Jeronimo and Nerf were the most-sold toys on the day.
Jacques Pauw's controversial political expos'e The President's Keepers featured in the top 10 most-bought products of the weekend.