JCSE skills survey for eighth edition under way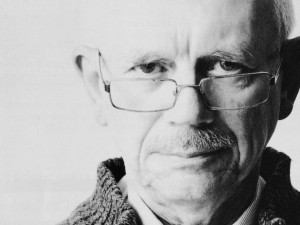 Wits University's Joburg Centre for Software Engineering (JCSE) is again embarking on its annual ICT Skills Survey.
The survey, now in its eighth edition, is part of the JCSE's efforts to create a meaningful representation of SA's ICT skills landscape and provide an outline of the current skills priorities and gaps in the sector.
Speaking on the survey, Adrian Schofield, JCSE's manager of Applied Research, says the survey results give an ICT skills picture of SA.
"When compiling the survey, we look at the sector from the perspective of the employers who are seeking skills to support their enterprises, and from the perspective of the learners and practitioners who have and will acquire skills to further their careers and income generation.
"This means we look at what skills are in demand, what skills seem to be plentiful and what employers do to attract, train and retain their talent pool.
"We ask practitioners how they acquired the skills they currently have and what plans they have for future learning. We set this information within the broader context of the state of the ICT sector, the activities of skills development initiatives and we show the trends developing in critical areas."
According to Schofield, previous survey results have been lauded as an acknowledged contributor to the understanding of key issues in meeting SA's need for critical skills.
"The 2016 edition of the report indicated a lack of improvement in SA's basic education remains a major concern. Exposure to and familiarity with ICT for all learners is essential. Some laudable initiatives have appeared, such as the use of tablets in Gauteng schools, but they have yet to reach a sustained, critical mass for all grades of learners.
"That report also emphasised that, in spite of the poor state of the economy and the lack of capacity in our education system to skill enough entry-level workers into the ICT sector, we have to embrace new technologies, such as big data and Internet of things, while combatting the rise in cyber security threats."
The institution will enter all valid registrations into a draw for a R5 000 voucher that can be redeemed against any Tshimologong Digital Innovation Hub activities, which range from courses and seminars, to conferences and incubation.
The two sets of survey questionnaires (one for employers and managers of skills and the other for practitioners at all levels) can be found on the survey centre Web site and will be open until 31 August.
"The results of the questionnaires and the other research material are analysed and the report compiled by the Applied Research Unit of the JCSE at the Tshimologong Digital Innovation Precinct in Braamfontein. The 2017 edition of the report should be published at the end of September," notes Schofield.