Vodacom's 'desperate' price hike riles consumers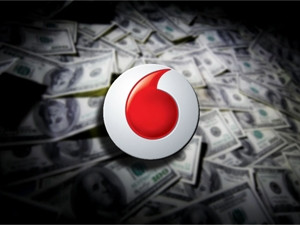 Vodacom's surprise move to hike contract pricing for new and existing customers yesterday appears to be a move of desperation - and one that signals the operator sees dark days ahead in terms of its already under-pressure revenues.
This is according to analysts, who note SA's operators face a scenario in which voice revenues are hurting badly, while revenue from data growth does not even come close to covering the cost of improving data infrastructure.
Despite the dire reality Vodacom and its competitors face, the consumer backlash that has followed the price hike ? the second since Cell C upped its tariffs in December ? reveals there is little sympathy from consumers, who feel they have for years watched them rake in huge profits.
World Wide Worx MD Arthur Goldstuck says all networks' margins are under massive pressure. "All it takes is a small increase like this to repair some of the margin damage, but at the same time it's startling they can do this to loyal customers."
Increase averages
Vodacom's price increases - on a weighted basis - are 5% on average, and almost 7% on average, unweighted.
BMI-TechKnowledge director Brian Neilson notes Vodacom will be facing imported inflation on handsets because of the recent and ongoing depreciation of the rand.
According to Statistics SA, inflation is at 3.9% currently, but economists expect it to creep up due to higher fuel and electricity costs.
Vodacom's increases affect about two-thirds of its 4.8 million contract customers - or around 3.2 million customers.
No choice?
Neilson notes Vodacom must be starting down a worse year in general to consider making such a move, and would not have hiked prices if it did not deem it necessary.
He says operators have been investing heavily in their networks - Vodacom is spending close to R9 billion this year - and there has been a shift away from voice use towards the less margin-heavy data. If data use does not make up for voice erosion, operators face the tough questions of whether to cut staff, investment, or find more profit elsewhere, says Neilson.
Other operators such as MTN and Telkom have been restructuring and outsourcing parts of their operations as they seek to cut costs in a flat revenue environment.
Neilson adds Cell C already "sneakily" increased its contract pricing, and - as it was the most aggressive company in the price war - the cessation of the voice war paves the way for other players to also increase prices. "No business is in the business to not make a profit."
PR faux pas
Like self-proclaimed consumer champion Cell C's recent step, Vodacom's move flies in the face of everything Vodacom said it stood for, says Goldstuck.
He was "startled" by Vodacom's contract hike, the timing of it and the manner in which the company chose to "bluntly" announce it, especially in light of the operator's "message" that it is rallying to bring down the cost of communications.
On Wednesday evening, Vodafone CEO Vittorio Colao told journalists during a Johannesburg briefing that the company at large and Vodacom SA strives to be the "Unilever of telecoms" - a company that puts its customers first and that everyone likes.
Goldstuck believes the move is going to seriously damage Vodacom's image. "It contradicts the general theme of their messaging about bringing down prices and, secondly, it's the worst thing you can do to an [existing] customer - to change their contracted pricing unilaterally. It pulls the carpet out from under everything the CEO was saying. It was also done very bluntly, with very little advanced communication."
Vodacom may be gambling on customers not being eager to switch to its rival network, "but they are also gambling with their reputation".
Vodacom spokesman Richard Boorman said this morning the company had done all it could to make sure customers were aware of the hikes, including sending out SMSes.
Consumer condemnation
Tariffic CEO Antony Seeff says, while the mid-contract tariff increase may be covered by the legalese in Vodacom's terms and conditions, the fact is that most consumers would not have been aware of the clause allowing it and are justly upset.
"The terms and conditions that we all sign when purchasing postpaid contracts are deliberately complicated and I would argue largely inaccessible to most consumers."
He says, for the most part, consumers' anger is probably a matter of principle and stems from feeling they're being taken advantage of by a big corporate whom they are bound to by a lengthy contract.
Although taken individually, the average increase is not bank-breaking, but the cellphone bill analysis company believes the price hikes pose a problem for businesses. "A R20 or R30 per month increase on one person's contract amounts to a total increase of R400 or R600, if we assume they have 20 months left to run on their contract. Now imagine this increase across 50 or 100 or 500 contracts ? it all adds up."
Seeff says consumers have been at the mercy of the cellular operators for years already. "[They] have been subject to obscure and confusing tariffs, service that often leaves much to be desired, and now ? mid-contract price hikes. I would say it's high time cellular consumers were treated with more respect, as more than just cash-cows in the operator's profit games."
Reality bites
However, Neilson says one of SA's operators had to be the one to break the deadlock of prices spiralling downwards, as the price war consumers had become accustomed to was unsustainable. If MTN follows suit, he says, consumers will only have Telkom Mobile as an alternative. "Consumers can hate as much as they want. This is free market economics."
MTN's chief marketing officer Larry Annetts says the operator does not comment on competitor activity, adding: "MTN shall continue to remain competitive and committed to its strategy of developing attractive and tailored products and solutions."
Cell C spokesperson Karin Fourie notes the company "rationalised its product suite in February this year with some prices increasing while others decreased where they outperformed our expectations".
The company blames the Independent Communications Authority of SA's mobile termination rate changes in part, saying: "The unfortunate move by the regulator, in providing smaller players with an insignificant asymmety, has forced the company to relook product offerings that it has subsidised since 2012."
Continued rising inflation, economic pressures and significant additional costs caused by continued rolling blackouts are also factors contributing to rising costs and a review of Cell C's prices, it says.
Telkom had not responded by the time of publication.
Vodacom's effective price increases over the period of a year: