Beyond BYOD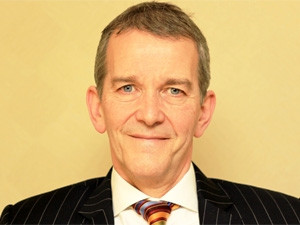 As the world recovers from the challenges posed by the bring-your-own-device (BYOD) era, the shift now is towards creating a mobile workforce that can function effectively outside of the firewall.
Chris Rae, VP of mobility solutions at CA, says companies will have to create a mobile enterprise or be left behind as the so-called Generation Z will not want to work for companies that do not take the plunge.
Enterprises will also lose out on opportunities and stifle production, says Rae. He adds companies have limited futures if they do not embrace mobility now.
Rae was speaking on the side lines of the CA IT Management Symposium Africa, held in Johannesburg yesterday. He says control and lockdown, and find and wipe solutions are an old story, as companies now need to shift to enabling workers to be mobile outside the firewall.
Benefits understood
A recent CA Southern Africa survey found South African organisations need to focus on developing mobility strategies that are more attuned to their business goals. Commissioned by CA Technologies, the survey interviewed 50 senior South African IT decision-makers during December 2013.
"The survey shows clearly that South African organisations are very much awake to the potential of mobility, with 54% saying they already have a strategy in place and 30% stating they plan to have a single, companywide mobility strategy in place within the year," says Andrea Lodolo, CTO of CA Southern Africa. "Money is definitely being spent on mobility, but what's concerning is the way it's being done."
Lodolo believes the issue is that mobility projects are being implemented tactically, without a coherent enterprise mobility strategy. According to the survey, more than three-quarters of organisations are already spending more than 10% of their IT budgets on mobility projects.
Gareth James, CA Southern Africa solution strategist, cloud and mobility, says: "Mobility is increasingly a vital business enabler so organisations need to ensure they have a consistent and effective strategy in place."
Opportunity beckons
SA's thinking and understanding around enterprise mobility is surprising when compared to the rest of the world, says Rae. He says the country will reap more benefits than others when the shift happens, because it will be able to leapfrog to next-generation IT.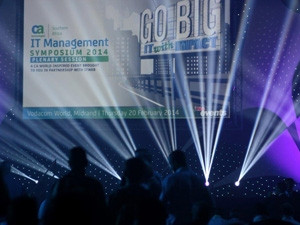 However, globally substantial projects around enterprise mobility have yet to get off the ground. "Nobody wants to be bleeding-edge in any new discipline."
Most of the challenges around enterprise mobility have already been solved, says Rae, although companies need to take an app-centric approach. Businesses will suffer if they do not take the plunge. "There really isn't any choice now. The revolution is overwhelming."
Rae says BYOD is not a threat, but rather a business enabler and is now an unstoppable force that is "yesterday's story". He says external devices are easy to handle through mobile device management software.
Enterprises need to allow staff members to access the back office remotely and not just provide them with address books, e-mails and calendars, notes Rae. This must be done in a secure way and requires an organisation to transform.
In his presentation, Rae noted 52% of all workers use three or more devices at work, and a quarter of these devices create unique security risks. Some 40% of IT executives allow users to access corporate information on their own phones, while 70% of employees are already doing this.
Right partner
Rae says mobility allows workforces to function, but this can present a challenge as significant back office processes cannot be installed on a phone. He notes there are small applets that do one or two back office aspects that can be used.
The big challenge, says Rae, is finding the right partner so that processes can be atomised to smaller applets.
Other issues companies need to think about include which people have access to corporate information remotely, and under what circumstances, says Rae. Rules for what can be done with the information accessed remotely also need to be set up, he adds.
Rae says companies need to focus on managing applications. If this is done, the need to manage the device becomes less important as unauthorised people will not be able to access sensitive data.