Arrest made in Sanral 'terrorism'
An employee at the roads agency's COC is being held by police following two anthrax scares and a bomb threat last week.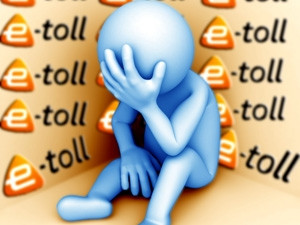 A 28-year-old Soweto man has been arrested in connection with the planting of white powder and a bomb threat called in to the SA National Roads Agency's (Sanral's) Central Operations Centre (COC) last week.
Captain Paul Ramaloko, spokesperson for SA's specialist crime unit, the Directorate for Priority Crime Investigation (Hawks), said this morning the employee was arrested at the COC yesterday on charges relating to terrorism.
Although the Hawks said the suspect was a Sanral employee, the roads agency sent out a statement refuting this. "The building is occupied by Electronic Toll Collection (ETC) and the individual arrested works for a service provider on the Gauteng Freeway Improvement Project and is not a Sanral employee, as has been mistakenly reported."
The employee was tied to the crime via his cellphone, which Ramaloko says he used to phone in the bomb threat on Friday. Ramaloko says the two envelopes containing a white powdery substance, initially feared to be anthrax, were planted in the COC's mailbox last week Tuesday and Friday respectively.
The individual's motives for the alleged offence are not yet known, says Ramaloko, and the Hawks have not ruled out the possibility of further arrests.
He says the employee will appear in the Pretoria Magistrate's Court tomorrow, to face charges relating to acts of terrorism.
Evacuation
Sanral employees had to be evacuated from the Midrand COC three times last week - and some of them taken to hospital for examination.
In the instances where it was suspected anthrax was on the property, the centre's electricity was shut down. The agency says the e-toll system was not affected by the scares, but its call centre was disrupted.
Sanral's COC houses all systems and operations for the Gauteng Freeway Management System, including the controversial e-toll system, which went live just over six weeks ago. The large government building has been described by transport department spokesperson Tiyani Rikhotso as "the heartbeat of the e-toll project".