E-toll judgement in two weeks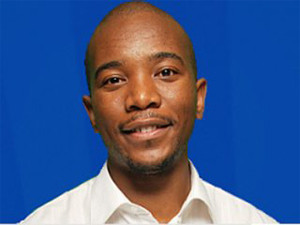 Contrary to the Democratic Alliance's (DA) expectation that a judgement would be delivered on its court case against the E-toll Act today, the judge adjourned court this afternoon, announcing that the ruling would only be made in two weeks' time.
The DA's second day in the Western Cape High Court - where it this week challenged the constitutionality of the Act that gave e-tolling the go ahead - came to an end around 1pm today.
DA premier candidate for Gauteng Mmusi Maimane, who presented the case in court, tweeted shortly after court adjourned: "Court adjourned, judgement in 2 weeks. The fight against etolls must continue" (sic).
The opposition party feels the National Assembly incorrectly passed the E-toll Bill, which was signed into law by president Jacob Zuma last September.
Maimane explains "This is because it was tagged as a Section 75 Bill (debated in Parliament only) and not a Section 76 Bill (debated in Parliament and provinces).
The people of Gauteng were, therefore, denied a voice in the passing of the E-toll Bill, due to it not appearing before the provincial legislature."
Because e-tolling affects, among others, urban planning, public transport and traffic regulations, the E-toll Bill should have been debated in provincial legislatures as well, says Maimane.
If the judgement is in the DA's favour, the matter will automatically be referred to the Constitutional Court, where the party hopes the Transport Laws and Related Matters Amendment Act (E-toll Act) will be declared unconstitutional.