Local social media use sky-rockets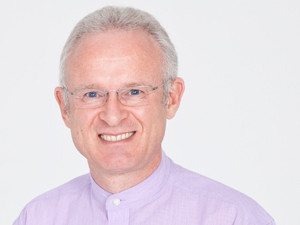 Engagement on social media in South Africa continues to increase, far in excess of audience size increases.
This is one of the key findings from the South African Social Media Landscape 2017 survey, to be unveiled this week by World Wide Worx and Ornico.
The study is based on access to consumer data from 10 social networks and a corporate survey conducted among more than a 100 of SA's leading brands. The social networks are separated into two groups: the 'big five' (Facebook, LinkedIn, Twitter, Instagram and YouTube) and 'rising five' (WeChat, WhatsApp, BBM, Periscope and Snapchat).
The report will be released this week in two briefings taking place in Johannesburg and Cape Town, tomorrow and Thursday.
World Wide Worx MD Arthur Goldstuck says every single major social network has grown in the last year. He says two trends are contributing to higher usage. "Firstly, more people are using social media, and secondly, the existing audience is using it more intensively."
Goldstuck says the report has been released annually since 2011. It started after World Wide Worx released a figure for the estimated size of Twitter's South African audience in 2009. Fuseware (now acquired by Ornico) did the same a year later.
People used these two figures to show there was no consensus on how many users the micro-blogging social network attracted in SA.
The two firms met to discuss the problem and realised their numbers and methodologies were closely aligned, just taken over separate periods. They wanted to eliminate confusion in the market and show consensus on social media stats, and decided to develop the annual landscape report.
The information is used by a variety of people and organisations, including brands, academics, government, NGOs and consumers.
Professional growth
A preliminary insight from this year's report shows LinkedIn has silently accumulated a massive user base in South Africa, after continuously showing double-digit growth for many years.
"Although never as popular as more mainstream networks, it has shown more consistent growth and has become a go-to platform for business content and news," says Mike Wronski, director at Digital Flow and consultant to Ornico.
He says the professional social network also, surprisingly, has become one of the top grossing apps in SA on iOS devices, beating many popular games.
However, he says games still dominate paid apps across app stores in SA.
Visual culture
Last year, the South African Social Media Landscape 2016 study showed Instagram saw the fastest growth of any social network in SA over the year.
This year, the report shows the picture-sharing app is maturing but still achieving massive growth in SA.
"The top 25 most followed people are similar to the year before, indicating a maturing of the network as audiences have consolidated," says Wronski.
Another preliminary insight shows there has been an explosion in video on social media this year.
"There's no question that video has become a major content format across the big networks, with video content dominating social newsfeeds and engagement on video skyrocketing compared to the year before," says Wronski.
"Facebook has become a key player in this space, with its easy access to live video streams as well as having become a global competitor to YouTube for video content."
Wronski says YouTube in SA is dominated by two users with account views surpassing tens of millions.
"The top 10 most watched SA videos of 2016 were all published by these two accounts, showing the traction they have with both local and international viewers," says Wronski, who did not say who the accounts belonged to.
* ITWeb will report from the briefing tomorrow.