Sanlam introduces on-demand insurance app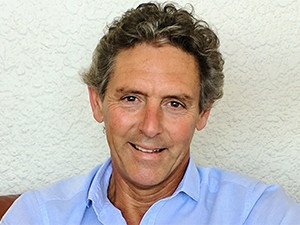 The insurance group Sanlam has expanded its online solutions offering by introducing an insurance cover app called Go Cover. The app allows consumers to buy accidental injury cover on demand.
The app permits consumers to be covered from a 24-hour period to a prolonged 30-day period. The cover can be activated immediately or at a precise future date and time within the 30 days.
According to the company, Go Cover is a first of its kind on the South African market and just requires once-off registration after downloading an optional nomination of a beneficiary or contact person. Smartphone users can secure up to R1 million cover. For 24-hour cover: a premium of R10 gives cover of up to a R100 000, R20 for up to R500 000 or R30 for up to R1 000 000. The daily rate decreases as the period extends. The cover can be activated immediately or at a precise future date and time within 30 days.
Jack Kruger, head of design at Sanlam, says the app was built on observations of how the digital era has transformed the way consumers buy products. "We identified the unbundling of services, a move towards micro-services and services being available on demand, as major trends behind contemporary digital business models such as Airbnb, Uber and Spotify."
The introduction of the app follows an announcement by the financial services group on the acquisition of a 53% stake, at a price of up to R707 million, in needs-matched life insurance provider, BrightRock.
According to Sanlam Personal Finance deputy chief executive officer Hennie de Villiers, the acquisition is in line with the group's strategy to seek profitable and sustainable growth opportunities and is testimony to their commitment to invest in South Africa.
Under the agreement, Sanlam and BrightRock will continue to function as independent businesses, retaining their own brands, life insurance licences and management teams.
The Go Cover app resembles BrightRock's needs-matched term life cover, although it uses technology to reach the target market. It is available on both the Google Play Store and the Apple App Store, or via the Go Cover site.