Barclays Pronto helps identify clients' sentiments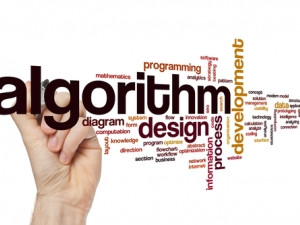 Absa Bank has created an 'ensemble' of machine learning techniques to identify sentiments and closely monitor social attitudes of clients.
This is achieved through the Barclays Pronto, an internal social media pilot unveiled by Absa that aims to bring the voice of customers to the bank's staff using the banks' different social media platforms.
According to Absa Bank, the data analytics platform uses the latest in big data and data science to monitor in real-time how customers react to products, launches and campaigns.
This is done by allowing users to view and act on social media insights while identifying key influencers, mentions and sentiment shifts across brands, products, and channels.
Yasaman Hadjibashi, chief data officer Barclays Africa, says the information sourced will then be used to enable the bank to engage more meaningfully with its customers in real-time and react to triggers and insights.
"Barclays Pronto is another step in our efforts to bolster our ability to serve our customers more authentically with new dynamic, personalised experiences - whether it is the ability to have the right colleague respond directly to a customer via social media pages, or to act on consumer sentiment towards a new product in real-time," says Hadjibashi.
Hadjibash points out Barclays Pronto is an important step into incorporating big data into the bank's customer-centric approach, as customers are increasingly voicing their opinions through social media, and are expecting a prompt, dedicated response.
Discussing how data science is used on the social media platforms, Graeme Coetzee, GM Communications Retail and Business Banking Africa, Barclays Africa Group, says Barclays Pronto has sentiment detection techniques which combine traditional classification algorithms, such as Na"ive Bayes with deep learning-based algorithms.
"These algorithms are applied to the data in real time and work in tandem with historic reference data to make Barclays Pronto a fully customer-centric application," he explains.
Coetzee explains the bank has developed an ensemble data science model for sentiment detection through unstructured data analytics components that work alongside real-time big data infrastructure to power this.
"We are getting a big data, real time social media stream through a data API, we then push it through our queuing system," he adds.
He reveals based on these outputs; the bank can identify the most important mentions, who the predominant influencers are, and how the sentiment and other key figures fluctuate over time.
"Through running our models we are then able to allocate a sentiment score to each social media item, while categorising this item into the respective group such as the product and channel it is referring to," Coetzee explains.
He says the information sourced is intended to be used to deepen the relationship with customers, and better service and more efficiently respond to customer input.
In a world where our customers expect action in real-time, we can use Barclays Pronto to be proactive rather than reactive, he concludes.