Digitisation affects customer loyalty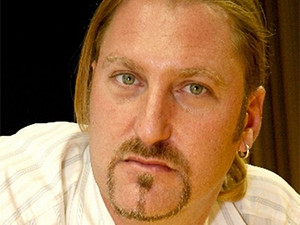 Rapid adoption of new technologies and applications such as the Internet of things (IOT) is challenging past beliefs and behaviours on how to win customers and retain their loyalty.
So says Yaron Assabi, CEO of Digital Solutions Group. He explains that digital technologies allow customers to be the sounding board for brands and for them to truly listen to voice of the customer.
Assabi says technology has made it easy for businesses to collect data about customers either via explicit surveys using various channels such as e-mail, mobile, interactive voice response and Web forms or through social customer experience platforms that allow one to listen to what customers say about their brand and respond to customers on the social platform.
Through these methods, he asserts, businesses are able to determine and predict future trends according to emotional sentiment and response to specific product launches or service improvements.
However, he points out these benefits come with their own disruption - in the advent of digital evolution, customers now have more choice than ever before and brands need to keep customers engaged in order to retain them.
Having access to various platforms provides customers with more information, the ability to compare prices and communicate with other brands and customers online. This, he says, may make it difficult for customers to remain loyal to one brand.
"Social media has given customers the ability to influence other customers and due to the disruptive nature of advertising in the past, consumers tend to trust other consumer opinions rather than brand messages, it is now word of mouth or customer advocacy that has become really important.
He advises more attention should be paid to the customer, their experience and what they have to say on their preferred channel, as this will continuously provide insight that can be used to refine and shape the customer experience within a business.
"Today a customer can use social media to very quickly amplify their views be they positive or negative and the conversation about the brand is depicted or perceived in the broader market so brands need to be able to listen to conversations about their brands and earn consumer trust by being responsive," he continues.
Assabi adds the growth of device connectivity, wireless technology, cloud computing, and advanced analytics has driven IOT in businesses from vision to reality. As a result of this, today's innovations could assist businesses in identifying patterns and predict customer behaviour which could help them improve customer service.
He predicts savvy businesses will increasingly use machine learning and analytics to proactively engage with customers.
In a mobile-first continent like Africa, having a responsive business Web site that adapts to a small screen and mobile app is a very important channel as it has the highest reach and is the richest channel. Millennials in today's age like to do everything via their smartphones.
"The mobile channel as a means of marketing is very rich with insight and customer behaviour could be tracked through the customer journey. Business can analyse dwell time, engagement, self-service usage and call to action."
Talking about some of the challenges faced by businesses in utilising the full potential of technology, Assabi says organisations everywhere are striving to deliver the highest quality of customer care yet customer satisfaction levels in many sectors remain stubbornly low and customer churn is worryingly high.
"Business today needs to understand that customers yearn to engage, connect and affiliate with brands that reflect their values while solving their angst.
"The closer a brand comes to understanding the customer and personalising their experience with the brand in each phase in the customer experience lifecycle, the greater degree of advocacy and influence the customer will apply," he reveals.
He proposes the top three drivers for investing in customer experience management in the digital arena are a good balance between passionate people, well-defined processes and the right technology that can deliver customer insight and allow businesses to execute improvements in process and technology constantly to remain customer relevant.