SA InsureTech start-ups impress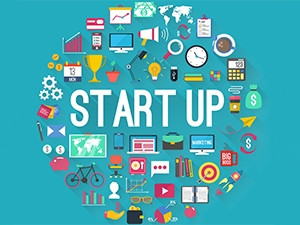 Three South African start-ups have made it on to the shortlist to becoming one of the 10 start-ups that will be accelerated by international start-up accelerator Startupbootcamp InsurTech next year.
Aerobotics, Emerge Analytics and NuvaLaw are up against 20 other start-ups for the opportunity to collaborate with over 400 mentors, partners and investors over a three-month period to build products, and scale.
Launched in 2015, Startupbootcamp InsurTech is a global accelerator based in London that focuses on disruptive and collaborative insurance innovation.
The South African start-ups were three of the 633 applications received by the accelerator.
Startupbootcamp InsurTech and MMI Holdings' Exponential Ventures hosted the FastTrack tour in SA in October, when the start-ups presented their ideas.
Sabine van der Linden, Startupbootcamp InsurTech MD, says: "We had a great week in South Africa and found a few gems. It is clear that InsurTech in South Africa has matured compared to 2015."
SA only had one start-up qualify in 2015.
"This year's FastTrack tour showed that InsurTech is gaining momentum and catching up to the well-established fintech start-up space, both from a quality of the value propositions presented and the funding that is becoming available to support it. We wish all the teams good luck with the intense selection process," says Jaco Oosthuizen, chief exponential officer, Exponential Ventures.
Aerobotics develops drone technology to be used in the agricultural, logistical and mining industries. It has developed an automated drone with software that allows farmers to scan their farms and provide analytics to manage their farms more efficiently, by both reducing costs and increasing yields.
Emerge Analytics solves complex business problems using advanced data analytics like artificial intelligence to get better answers, new insight and optimised profitability.
NuvaLaw is a digital negotiation platform between motor vehicle insurers. The product introduces workflow and measurable efficiency to an environment that is currently unstructured, and results in substantial savings in costs.