Business applications: the next hurdle for open source adoption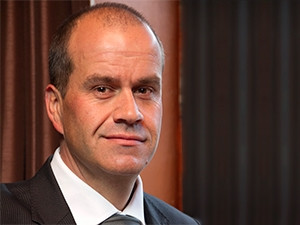 Is open source finally overcoming the long-held reservations that still persist among some non-technical executives, and even a sizeable number of business technology professionals?
According to Matthew Lee, regional manager for Africa at SUSE, the German-based, multinational, open-source software company, the answer is both yes - and no.
"There is no question that open source has become mainstream in many areas. It has more than proven itself in the infrastructure space after hanging around on the periphery of the enterprise providing non-critical functions such as firewalls and Web servers. Now it is starting to move up the enterprise stack but it still faces a significant challenge when it comes to business applications," he said.
This is borne out by Forrester Research's 2016 Global Business Technographics Developer Survey. This found that 38% of the global developer professionals who participated in the survey used open source software tools for the development or deployment of relational database management systems compared to 37% who used it for operating systems and 33% for Web servers.
South Africa is not lagging the world in this regard. Lee noted that in 2016, while the worldwide open source infrastructure market grew by between 12 to 15%; and SUSE International grew by 19%, the increase in sales of SUSE South Africa's Linux offerings was an impressive 30%.
However, adoption of open source in areas closer to the core of the business is growing slowly. The Forrester survey found that only 22% of survey participants had used open source tools for application servers, 19% for application frameworks, 16% for business intelligence tools; and 15% for business applications.
According to Forrester, there is still widespread scepticism about the safety of open source software. As a result, executives are willing to adopt open source for areas that don't impose risk on the business; and stick to the tried-and-tested for anything else.
"It's interesting that this perception persists, particularly in today's market, where businesses are looking for ways to remain competitive in a time of tight budgets and ever-changing technology," Lee said. "Ninety percent of businesses report they rely on open source for improved efficiency, innovation and interoperability as the need for flexible infrastructure, time to market and mission critical uptime are critical business drivers.
"Yet when it comes to business applications such as ERP, CRM, collaborative system and other business applications that are supposed to provide businesses with their competitive edge, there is reluctance to adopt open source," he added.
"The irony is that you would be hard pressed today to find a proprietary application - including those from the large vendors - that does not incorporate open source somewhere in its development. In fact, vendors are using open-source technology to push their own vendor-backed stack."
As Forrester pointed out, "even the most proprietary software generally has open source inside".
Lee maintained that eventually, understanding of the growing ubiquity of open source will encourage businesses to be more 'open' to adoption of mission-critical open source applications at the heart of their organisations.