Transformation: where do we begin?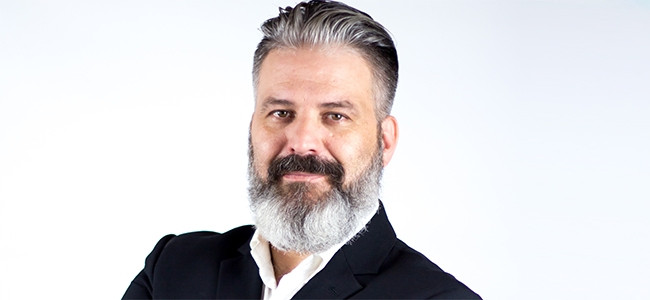 On 30 August I chaired the ITWeb Enterprise Mobility 2017 event in Hyde Park, Johannesburg and determined that the pressing "need for digital transformation" is a central feature of most conferences today, no matter which industry you find yourself in.
The frenzy of keynote presentations reminds me of the almost identical response to social media and business seven years ago with the hail of "join the conversation" and "stay relevant, go social". Today the buzzwords have changed, but the franticness and dizzy optimism is the same: talk of disruption, innovation, and exponential technology.
There is so much focus on what business is supposed to do about transformation that most are overlooking a key prior step. Before you change what you do, change how you think.
"Digital" is more a new way of thinking than it is technology-focused revisiting of your processes.
Of course, digital transformation is no longer an option. The critical question is: where do we start to transform our businesses to thrive in the digital age? Digitalisation is changing the dynamics in almost every industry. New markets are proliferating, value changes are breaking up and profit pools are shifting. This is a wake-up call for business, but also an opportunity to reinvent business with a fresh focus on the customer, a fresh focus on our teams and how they engage and collaborate.
When it comes to the digital mind-set, look to where there is friction between old and new. It is often the fear of change, of moving away from the known and the certain, towards a future where the risk of failure holds us back from innovation and transformation. It manifests in scarcity thinking, silos, dysfunctional teams and IT policies that default to no, rather than yes. By naming the friction, the fear is diminished, which opens the way forward for innovation and collaboration.
To achieve digital transformation, focus on three key aspects of the business: reinvent the way your teams work together, transform the customer experience and reshape your business models to support your future strategy. In practical terms, this means moving away from what no longer serves you to that which will set you up for success in the following key areas of the business:
Strategy: ask how you can disrupt your market and drive innovation rather sticking to what you know. If you don't, someone else is already doing it.
Culture: innovation thrives in a culture of collaboration which does not sit well with a hierarchical structure. Collaboration requires a high degree of emotional intelligence, respect and willingness to work together towards a common goal. The role of leadership is to connect teams into this common purpose and then empower them to deliver them to the highest standard.
Measure: shift the mind-set to measuring results, rather than time and attendance. Reward the team that can leave at three in the afternoon because they have met and exceeded the task. Let them focus on the result and have a degree of freedom in how they get there.
Let go: legacy systems are fast becoming a competitive disadvantage as technology moves into the cloud and convergence becomes the preferred way of working. To move with the times, sometimes means letting go while still maintaining a high degree of cyber security.
Experience:user experience for both your internal and external customers is no longer a nice-to-have, it is mission-critical. Build this mind-set into your strategy, culture, systems and processes.
Digital transformation is not only about technology, it is the about unlocking the roadblocks to collaboration, customer experience and innovation that will create sustainable business for the future.