Uber, Gauteng taxis close to agreement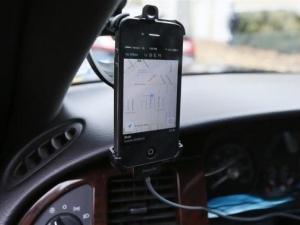 Uber and the Gauteng Provincial Metered Taxi Council (GPMTC) are close to finding a resolution to ongoing tension over competition on South Africa's roads.
Gauteng MEC for roads and transport, Ismail Vadi, yesterday facilitated talks between the groups, according to a government statement.
"Talks led to an interim framework agreement between the parties aimed at easing tensions."
Vadi says the talks were constructive and led to an understanding of the different kinds of services being provided by metered taxis and Uber partner-drivers.
Uber has met with dissatisfaction from taxi drivers since the company began operations in South Africa in 2013. However, over the past two weeks, reports of intimidation and violence against Uber drivers have flooded the media.
Vadi says both Uber and the Taxi Council agreed to encourage their respective members to desist from any conduct that will bring the public transport industry into disrepute.
"All parties agreed that any form of violence and intimidation against any service provider or their clients was totally unacceptable and that should any incident of this nature occur, the law enforcement agencies must act decisively against the perpetrators."
Vadi adds that as far as the department is concerned, it will uphold the principles of freedom of association and the right of commuters to choose the transport service of their choice.
Different rules for different cities
The Gauteng move is a step forward from government, which has been slow to regulate the new industry created by Uber, leading to ambiguity around how the e-hailing service should be licensed.
Uber has over 2 000 drivers operating across the country, with plans to expand to 15 000 by 2017. "In 2014, a million trips were completed in South Africa and we have doubled that already this year," says Alon Lits, GM of Uber SA.
The service operates in Durban, Cape Town and Johannesburg; all three metros, however, have interpreted the national recommended licensing protocol differently. All have different answers to the 'Uber problem', resulting in a legislation deadlock.
In Cape Town, Uber has had over 200 cars impounded since January. The mother city believes drivers require a metered taxi licence, not a charter service licence as a practice note issued by the national department of transport suggested in February. In Cape Town, to get this licence, a complicated business plan has to be filled out and reviewed, according to Lits. He says the plans were submitted in December and only in early July, after public pressure was applied through a petition, did the city approve 145 operating licence applications.
Meanwhile, the city of Durban has been the least welcoming, saying it will not issue either a meter or charter licence to Uber drivers.
"We have indicated to Uber that what the taxi service is doing is contravening the provisions of the National Land Transport Act. Uber undermines these requirements and then illegally competes [against] and erodes the legal metered taxi business," according to the city.
The way forward
For Gauteng at least, a resolution looks imminent, and the GPMTC and Uber plan to continue the dialogue. They are set to hold a bilateral meeting tomorrow to develop a common perspective and strengthen a future amicable relationship.
Vadi says the Gauteng Department of Roads and Transport will advise the provincial regulatory entity responsible for the issuing of public transport licences to accept, process and, where applicable, approve Uber partner-drivers under the metered taxi services operating licence category.
"This means that Uber partner-drivers should apply for metered taxi licences and they should do so as soon as possible," adds Vadi.