Tarsus SecureData gets new CEO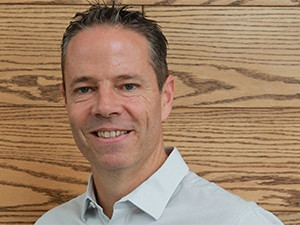 Local IT security solutions provider Tarsus SecureData has appointed ex-Accenture director, Mike Rogers, as CEO.
Rogers replaces Carlo Venter, who has been CEO for the past year. According to Miles Crisp, Tarsus Technology Group CEO, Venter was previously Tarsus Group financial director.
The group's stable also includes Tarsus Distribution, Tarsus Cloud on Demand, Tarsus Channel Capital, Tarsus Risk Management, Tarsus Emerging Markets, Tarsus Dispose-IT and Tarsus Academy.
"He [Venter] is going to assist a different Investec Bank - our holding company - subsidiary with their accounting and systems," says Crisp.
"Having worked with Accenture for over 18 years, I have led the advanced technology and architecture practice for the past seven years," Rogers says. "This has given me the opportunity to work with some of South Africa's leading organisations to implement new digital capabilities or to reshape existing technologies to meet new challenges."
According to his LinkedIn profile, prior to joining Accenture, Rogers worked as an IT systems specialist at Standard Bank. He was also an IT consultant at SEI Financial Services based in London.
He holds a Bachelor of Business Science degree in Management Information Systems from the University of Cape Town.
Crisp believes there is huge opportunity for Tarsus SecureData to grow in the mid and smaller business market as sophisticated security technology becomes accessible in more affordable ways.
"The main challenge is many organisations are still complacent about their security and many companies do not perceive real value in the security spend required to keep themselves as safe as possible.
"Our goals are to embrace new business delivery models such as cloud, and to assist smaller enterprises and resellers to gain access to properly designed and implemented security infrastructure," Crisp concludes.