PMSA National Conference turned spotlight on innovation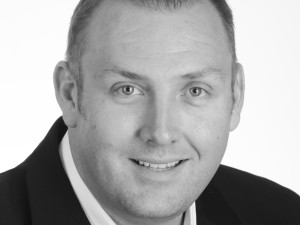 Project management is often perceived as a boring discipline, but it must embrace innovation and change to stay relevant to organisations.
So said Guy Jelley, CEO of Project Portfolio Office (PPO), speaking at the biennial National Conference of Project Management South Africa (PMSA), which took place in Johannesburg over three days this week,
The conference focused on innovation and how it can be harnessed to manage change. PMSA is a professional association that represents the interests of project, program and portfolio management practitioners in South Africa.
Jelley said the innovation theme was highly relevant to the country and to project management at this time.
"PPO believes that the only way for organisations to be successful is to adapt to the required change and grow. Irrespective of industry, organisation size, culture or methodology being used, delivering programmes and projects successfully remains the most effective way to drive this change and growth," he explained.
He noted that South Africa was in a difficult place economically and the global trend was for organisations to move faster every day.
"This means the need to be innovative is more important than ever and project management must adapt to the pace and need for change to stay relevant to organisations."
However, he was concerned that as an industry, project management was at risk of being left behind by the organisations it served.
"We need to break the perception of project management being a static / boring / governance / red-tape based discipline to one that drives value for organisation," he added.
"The needs and requirements of project offices and project managers are constantly changing. In the last couple of years, we've seen that PMOs are maturing their processes and requirements around programme management, benefit tracking and resource supply and demand."
We need to break the perception of project management being a static / boring / governance / red-tape based discipline to one that drives value for organisation.

Guy Jelley
According to Jelley, many of these trends relate to innovation. For example, the emergence of agility in the project management space was something that PPO had implemented into its software to remain current. They were also currently working on benchmarking and project prediction models to give project offices better insights in what their project timeline and efforts would be for proposed projects, making use of previous project delivery and data.
"The conference gave us an opportunity to engage with practitioners and understand their challenges and needs to ensure that our software and offering provides value to them. Unlike other industries, project professionals have few opportunities to take their game to the next level. Live events and conferences (on this scale) endorsed by PMSA happen only every two years and this provided a unique learning and career building opportunities that you just can't find anywhere else."
At the conference, Jelley led a panel discussion on how project management could deliver strategic value in terms of innovation. He also presented a case study that explored some of the innovative and disruptive ways in which project managers were communicating project status to their stakeholders.