Standard Bank embraces Apple biometrics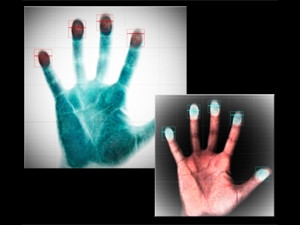 Standard Bank has introduced a biometric mobile banking solution for iPhone and iPad users with TouchID, Apple's biometrics feature.
The solution allows Apple users to sign into Standard Bank's banking app using the fingerprint scanner on their device.
Standard Bank is the first to integrate its mobile app with TouchID - a technology introduced in 2013, which at the time received lukewarm reviews.
Magnus Taljaard, head of mobile banking at Standard Bank, says the latest upgrade to the bank's app gives the notion of "banking at your fingertips" an added dimension.
So-so security
A number of international banks have introduced similar features to their apps and, according to predictions by Juniper Research, global downloads of biometric-enabled apps will hit the six million mark this year. This figure is expected to increase to more than 770 million downloads per year, by 2019.
While Standard Bank says this is a "clear indication that biometric solutions are rapidly being adopted by the mobile community", SA's mobile community tells a different story - at least so far.
Spoof attacks, false negatives and false positives, and the relative lack of successful deployment of fingerprint biometrics, has left many doubtful as to whether the technology is mature and effective enough to be seen as a security silver bullet, or the future of identification and access control.
Analysts point out, however, that the technology is getting better all the time and it should not be written off as a supplementary security mechanism.
Taljaard says security is top of mind for the bank. "The new biometric identification feature underwent rigorous testing so that we could ensure a safe and robust solution for our customers."
He says the ability to sign in using the fingerprint sensor is combined with an additional security layer for certain transactions; for example, when paying a new beneficiary.
Standard Bank plans to roll out this feature to biometrically-enabled Android phones in the near future.
Since the launch of Standard Bank's third-generation smartphone app, an average of 65 000 customers have registered every month, says the bank. Over the past 10 months, value transactions processed through the app doubled to more than R10 billion per month.