Time to get flexible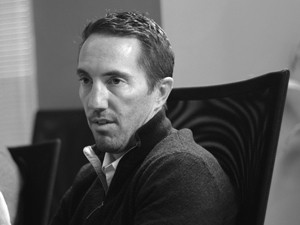 South Africa has seen a dramatic transformation of the wide area network space over the past decade, with Telkom's monopoly whittled away by more and more network operators rolling out their own fibre-optic networks. With all this choice available to enterprise users, you'd think companies would have been looking at adopting new ways of managing their network infrastructure, but, according to participants in the recent Brainstorm roundtable, this is not the case.
Says Stuart Hardy, business development director of EOH Global Networks Division UK: "The improvements to provision over the last mile and the widespread deployment of fibre has increasingly changed the face of networking, but up until now, companies have continued to deliver and deploy networks the same way they have for the last 25 years. Only in the past year or two have we seen the emergence of what is the future of network management with the growth in software defined networks, and now the benefits of that approach are starting to become clear."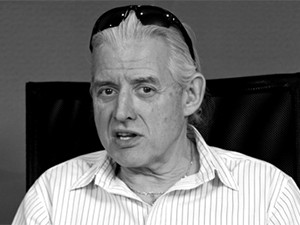 Kevin Greig, solutions and training manager at SS Telecoms, adds that this reluctance to embrace new technologies has proven itself even on the voice side of the network. "The early implementations of voice over IP were a disaster because the services weren't able to deliver the quality that was promised and so companies reverted back to their old methodology of providing voice services. Even today, companies are running their local voice networks over IP, but are still relying heavily on traditional options on the trunk side."
Saurabh Kumar, MD of In2IT Technologies South Africa, adds that part of the reason companies have not moved forward is that network providers are still focussed on optimising their networks for speed rather than flexibility "This is a factor of the investment the operators have been putting into their networks," he says. "When customers start looking at software defined networking (SDN), the process is hampered because the networks aren't flexible enough to cater for the needs of the clients."
The networks aren't flexible enough to cater for the needs of the clients.

Saurabh Kumar, In2IT Technologies
This view is reinforced by Hrusostomos Vicatos, business development executive for the telco sector at Wipro, who says that incumbent telecoms operators, both locally and globally, have invested massively in their networks and the business model for this investment is based on the technology being used for ten years, or even longer. "The emergence of software defined networking has put this investment in jeopardy. You may find smaller and newer operators embracing new ways of managing networks, but the established players are trapped by their legacy equipment."
Michele McCann, business development manager, Teraco, adds that with international players paying more attention to the local and African markets, the growth in SDN offers smaller players the opportunity to leapfrog other markets in the adoption of new technology. "The smaller networks don't have the existing investments and even the bigger guys could put in infrastructure from vendors like Arista while learning from the mistakes that have been made elsewhere in the world."
You may find smaller and newer operators embracing new ways of managing networks, but the established players are trapped by their legacy equipment.

Hrusostomos Vicatos, Wipro
Kumar adds that in the enterprise space, companies have extremely complex networks using multiple service providers, depending on the specific needs of the organisation. "Companies are already using policy-based control to create an analogue of networking as a service, but it still requires that decisions need to be made on how to route specific traffic. However, the key driver for the future is automation and the ability to deliver increased control of networks."
Skills still an issue
The issue of legacy infrastructure still raises its head when the discussion turns to why more organisations haven't switched to a software defined strategy for their networking needs. Kevin Hall, national sales manager at Elingo, points out that part of the reason might be that many of these organisations have invested heavily in training in specific vendor environments. Having that level of entrenched skills can make it hard to effect change within an organisastion."
McCann says that the skills gap is something that is still very real. "I see that skills gap in practise when it comes to new networks peering at Teraco. When they come on board, it takes a while to get them up to speed. This is in contrast to other parts of the world where these things are automated."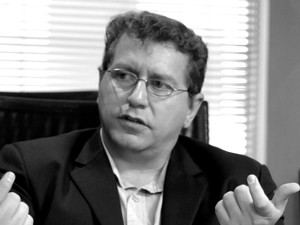 Hardy asks if the point of automation is not to eliminate the skills gap. "Isn't one of the points of software defined wide area networking to eliminate the human intervention and make all the processes click and play?" he asks. "This puts the intelligence in the system rather than relying on people. Is this not the way forward?"
McCann comment that this would be true for larger networking players, but for new entrants and smaller companies and even enterprises - which are starting to peer at environments like Teraco - the basic understanding of that environment is not there and automation would not solve that skills gap.
Risk mitigation
Kumar comments that risk mitigation still plays a real part in the decisions being made. "There used to be a time when, if you bought a specific brand, you as an IT manager were safe. Even if it didn't work, you wouldn't lose your job because of the equipment that was bought. However, today it's more of a solution-based sales process."
The decision about how to route traffic across a network has also evolved, with companies using internet-based technologies for an ever-increasing amount of their traffic, with only the most mission-critical applications running across the more expensive network links.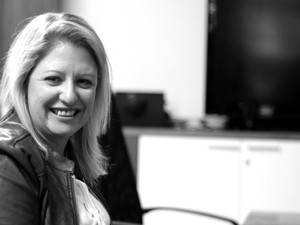 A new generation of networking solution provider has come to the fore and by leveraging SDN, they have largely taken the decisions around what hardware needs to be acquired out of the question.
"This has diminished the importance of the traditional networking vendor and left a lot of customers wondering who is driving the network now. Is it a system integrator or the telecom company or is it the networking solution provider? The truth is, it's whichever company is bringing the best value proposition to the table," Kumar says.
Vicatos adds that the OEMs have historically built their business model around shipping tin and customers are now buying less and also buying less often and this has disrupted the traditional business model. "This means that in order to maintain revenue, the vendors are looking to services and adding value as well as diversifying their services. Providing management systems is part of that drive."
The issue of standards also comes to the fore when it comes to management. "When SDN is in the mix, it is essential that all the physical elements of the network comply to some basic standards to ensure interoperability," Vicatos says.
The discussion moves on to the role that MPLS will pay in the future of enterprise networking, with the participants unanimous that MPLS networks are well past their best-before date, with only the push from traditional telcos and risk aversion keeping companies from moving away from these more expensive options.
Hard times ahead
Hardy illustrates the issue: "As an example, I rolled out a 23-site network across 18 countries in seven days. A competitive option using MPLS would have taken between six and nine months. We were able to do this because all the client needed was an internet connection from each site, and using SDN, we were able to route them onto our network. That is the difference between the old and new ways of doing networking. There are global networks that you can connect to today and get the same, if not better results, than you can from doing things the traditional way."
When they come on board, it takes a while to get them up to speed. This is in contrast to other parts of the world where these things are automated.

Michele McCann, Teraco
Kumar agrees: "We are also seeing customers migrating from large global players. Five years ago, no one would have thought that we would have been able to play in the same space as global telco giants, but today, that is the case."
"What has become key are partnerships," says McCann. "You don't need to build the infrastructure yourself, it's possible to put partnerships in place that you can leverage in order to deliver a better service than you could afford to provide yourself. Instead of having complete control of the network, rather spend the time building relationships and global and local partnerships."
Hardy adds that the problem is that the big telcos still think their differentiator is going to be the network and it isn't. The real differentiator is the service. "The existing networks aren't going anywhere and neither is MPLS as a protocol, but these are going to be relegated to dumb pipes managed by more intelligent systems."
Vicatos believesthere is a big shift coming, and a lot of it is being driven by the expectations that users are getting from their personal internet use. Users have better speeds than they get at work and this creates demand. "In the past, your home phone was just used for the occasional call, but now, it's the heart of the family. If the internet goes down at home, then it's a real issue and people are learning to troubleshoot their home connections and this teaches them to ask hard questions at work."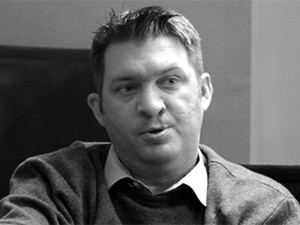 He adds that from a business perspective, customers are starting to demand greater control of their services and the CIO is going to want better visibility of their network; current offerings don't provide that. "Embracing SDN is not something that is going to be forced onto enterprises; it's probably going to be more of a pull and some service providers may not like that."
Software defined networking being deployed, however, is going to change the way companies and service providers view their networks. For companies, it's going to result in greater control over one of their most important pieces of infrastructure, and for service providers that embrace the technology, it is the path to greater competitiveness.
This article was first published in the October 2016 edition of ITWeb Brainstorm magazine. To read more, go to the Brainstorm website.