OfferZen broadens ICT skills portfolio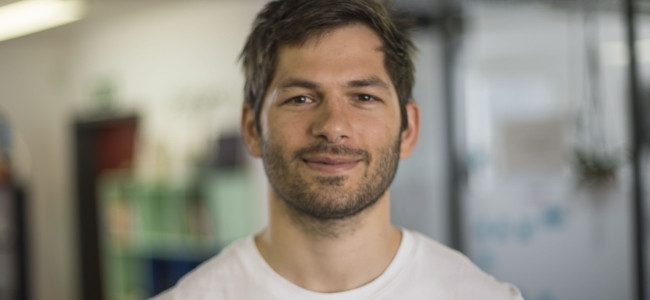 SA continues to face a massive ICT skills shortage, with the biggest gaps being in the supply and demand of user interface (UI) designers, user experience (UX) designers and data scientists.
This is according to Philip Joubert, co-founder of IT talent marketplace, OfferZen.
The company, which has almost 600 clients, had until now exclusively focused on placing software developers in job positions with local technology firms.
However, due to the high demand of scarce IT skills, the Cape Town-based company says it has expanded its placement offering to include additional areas of IT expertise, such as data science, UI/UX design and product management.
"In the past 20 months, we've had local companies increasingly enquire about data science skills, software quality assurance engineers, product managers and UI/UX designers. We were also turning away thousands of excellent professionals weekly, as we did not have the capacity to handle the demand," notes the company.
OfferZen co-founders Philip and Malan Joubert say they are well aware that building great software requires more than just people who write the code, hence the decision to expand their services to help local tech talent find meaningful work across a variety of in-demand IT roles.
"We are super-excited about this big change," notes Philip Joubert. "We aim to become the single source of tech talent for companies. Now employers will be able to hire their entire tech team through OfferZen's marketplace," he continues.
On one hand, adds Joubert, SA has very limited formal training opportunities for these scarce IT skills. On the other hand, companies are still trying to figure out how to leverage the skill sets these roles bring along.
OfferZen says in order to build modern software products, tech teams need to have a diverse range of skill sets: UI designers to make products beautiful, UX designers to make the products easy to use, and data scientists to create personalised experiences from millions of data points. In addition, scrum masters and product managers ensure these multi-faceted teams run optimally.
"There's a definite lack of understanding of how the IT roles differ from one another and what exactly companies can do to fill the gaps," says Joubert.
The latest Career Junction Index reveals software development is the most in-demand skill in the South African job market. The report further found over 27% of total job postings were allocated to IT professionals since the beginning of 2017.
Adrian Schofield, the JCSE's manager of applied research and author of the JCSE ICT skills survey 2016, says: "There is an immediate unsatisfied need for skills in the ICT sector that is only going to get worse in the medium and long term. Significant and sustained investment in education and training is required to have any hope of alleviating the skills gap."
In the past few weeks, OfferZen has placed data scientists, UX designers and product managers in jobs as part of its pilot project. The new service will officially launch on 9 October.