App locates parking spots in Cape Town CBD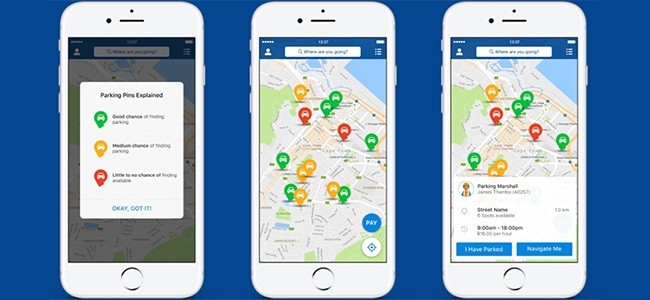 A new app hopes to ease the parking situation in the Cape Town CBD by providing real-time data to drivers about which areas are most likely to be open.
ParkFind lets users search for parking, follow a map to available parking and pay for the parking in the app.
It uses a network of connected sensors installed in thousands of parking bays around the city, which update the app every minute. Drivers can't see exactly which bay is currently free, but areas are graded green, orange and red - from mostly likely to least chance of finding parking there.
ParkFind is only available in the Cape Town CBD during managed parking hours on workdays from 8am to 5pm and Saturdays from 8am to 1pm. The company says it is looking into adding locations and extending the hours.
The app was created by Street Parking Solutions (SPS), which manages Cape Town CBD parking. The city requires that visitors pay for parking in the inner city, costing between R4 and R16, depending on how long the car is parked there.
SPS manages the marshals that enforce the parking payments and the equipment they use.
Parkfind lets drivers see information about the particular marshal assigned to the street they are parking on and link up their credit card in app, so they can pay instantly without having to wait for it to be processed on a machine.
The app is free to download for both iOS and Android users.
User Matt de Neef rated the app five stars in the Google Play Store and said: "Awesome for finding parking in the Cape Town CBD, the statuses are accurate and it's simple to quickly find an open parking and pay as well."
Matthew Jansen gave the same rating and said: "Really helpful, parking in town is a nightmare and this app makes finding parking so much easier. You can pay directly on the app as well."