Financial accounting software targets SMEs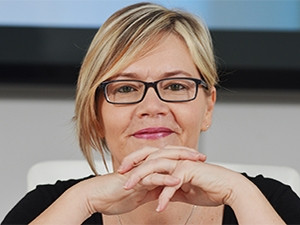 SMEasy, an online accounting software created for small businesses, has won several awards since its inception. These include the World Summit: Country e-Commerce & Business Systems award and the National Innovation Award.
SMEasy, founded by The Development House (TDH) in 2014, is business management and accounting software which aims to empower entrepreneurs to manage financial accounts of their small, medium and micro-sized enterprises (SMEs) while providing their businesses with an integrated accounting service.
According to The Development House, the software, which targets entrepreneurs who have limited finance and accountancy skills, provides small businesses with the ability to manage business contacts and create branded quotes, and performs payroll services for R150 a month.
It also provides a forecasting function that helps with cash flow management and includes business reporting programs that empower the business owner to make informed decisions.
The online portal can be used to create quotations, invoicing, reporting, customer communication and it is also able to import contacts from an old accounting system, says CEO of The Development House and founder of SMEasy, Darlene Menzies.
Discussing how the system is able to run management accounts on behalf of the business, Menzies says entrepreneurs use the "income statement" and "balance sheet" program located on the "accountant" dashboard of the SMEasy Web site.
"Users have to click the 'accountant' tab on the main menu bar and then click on the 'balance sheet' buttons and key in the period start date and end date for the management accounts."
She explains after filling in the debtors and creditors' information, the system runs an age analysis report and then a cash flow report of the business.
She adds the "export data" tab enables users to download the income statement, the general ledger, the trial balance data and the balance sheet information in CSV Format.
Robynne Erwin, CEO of SmartXchange - a World Bank accredited SMME incubator, says SMEasy communicates using simple business language - a distinct change from other complicated SME products designed for finance management.
"The majority of small businesses battle with record keeping and managing finances and hence they are a severe risk to lending institutions.
"In an effort to ensure the SMMEs in our incubator overcame these problems we embarked upon a pilot programme to introduce SMEasy and Admin Easy to our SMME members," she says.
She adds the portal provides a sound financial base and communicates using simple business language - a distinct change from the accountant-based financial packages.
Menzies says other features which set SMEasy apart from competing products include unlimited data storage, comprehensive free support, including live text chat, call centre support and free online record keeping training.
In addition to being recognised for several awards, she points out SMEasy has the endorsement of the South African Institute of Professional Accountants (SAIPA).
Discussing whether or not accounting software is poised to eliminate accountants in future, Accounting Web says although accounting software isn't new to the accounting profession; in the distant future it is likely to replace some services of accountants.
Changes are on the horizon that could likely empower accounting software users to the point when they no longer need accountants and reduce the process to a turnkey program anyone can follow, says the Web site.
The Web site says the latest evolution for accounting software has been in products moving into the "cloud". Some software packages, like QuickBooks Online, offer certification programs which help set accountants apart as the go-to professionals, but others seem to compel users to do more of the accounting themselves.