MTN has R5.5bn stuck in Iran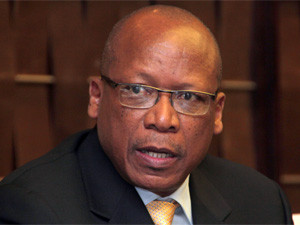 MTN, Africa's largest cellular operator, is still in talks with US authorities on ways to repatriate R5.5 billion earned from its MTN Irancell operation.
Funds from what is its second-largest operation have been blocked since early 2012, because of Washington's sanctions against Tehran. The sanctions were imposed as the US believed the country was developing a nuclear programme.
MTN Group CEO Sifiso Dabengwa says there is US legislation that is difficult to get around. He explains this is related to the transfer of funds out of Iran, because it produces oil. "When you negotiate with governments, you work at their pace."
The group has been in talks to find a means of repatriating its funds for several months. Last August, Dabengwa said it was working through a mechanism that he hoped would provide a resolution by December.
Sluggish economy
MTN Irancell performed satisfactorily in the year to December and grew its subscriber base 2.2%, to 41.4 million, its results this morning showed. It says the "subdued" growth was because of high levels of mobile penetration and increased competition.
"The delay in the approval of a new number range and a weaker economy further impacted growth in net additions."
MTN Irancell grew revenue 18.3% in local currency, a figure that has been adjusted for hyperinflation. Outgoing voice revenue gained 15.8%, while data income - excluding SMSes - leapt 60.2% and now accounts for 10.3% of total revenue, which is despite the operator's lack of a 3G licence, says MTN.
However, the margin was impacted by the depreciation of the Iranian Rial and declined 1.4 percentage points. MTN has renegotiated some contract terms with vendors to mitigate the impact of costs incurred in foreign currency.
MTN owns 49% of the unit, which has a market share of 46.5%, in a market with 101 million connections. During the year, it invested R1.8 billion to roll out 746 new 2G sites and 415km of fibre, "improving the quality and capacity of the network".
Ongoing battle
Meanwhile, MTN is continuing to defend a lawsuit brought against it by Turkcell, which claims MTN acted illegally in order to have the Iran GSM licence awarded to it. The group says it has filed a notice to defend the matter and is now awaiting clarity on some issues contained in Turkcell's summons.
The latest attempt by Turkcell was issued out of the South Gauteng High Court towards the end of last year and seeks damages of $4.2 billion, plus interest and legal costs. Like the four previous cases, this matter emanates from Turkcell's alleged grievances arising from its unsuccessful bid to obtain a mobile licence in Iran, and the award of that licence to Irancell.
Turkcell and MTN have been involved in a legal wrangle over Iran's first cellphone licence for some time, after Turkcell claimed the Johannesburg-based company used bribery to win a mobile licence in Iran that was first awarded to Turkcell.
In May, Turkcell dropped the $4.5 billion lawsuit it filed in the US last March, citing a US Supreme Court ruling that hurt its case. Its latest filing is a continuation of the legal process it started in the US, but had to abandon.
MTN has said three of the lawsuits brought by Turkcell and its subsidiary, East Asian Consortium, have already been dismissed, including one against MTN and MTN International. The latest lawsuit is "premised on substantially the same unfounded allegations, which were made in the US proceedings". It says: "We view this as nothing but a spurious attempt to claim monies to which Turkcell is not entitled."
A commission MTN established, headed by Lord Leonard Hoffman, last year dismissed allegations that MTN employed underhanded tactics to acquire the licence.