More UK hacking victims identified
At least a hundred people have been identified as victims of the UK blue-chip hacking scandal.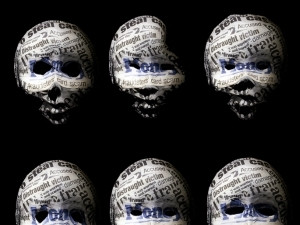 UK police have confessed that at least a hundred people are victims of the "blue-chip" hacking scandal, although not all have been informed.
According to the Daily Mail, this was disclosed in a letter from the Serious Organised Crime Agency (SOCA) to MPs on the Home Affairs Committee, which is conducting a probe into the illegal activities of private detectives hired by top non-media organisations.
Keith Vaz, chairman of the Home Affairs Select Committee, said this was likely to be "the tip of the iceberg".
It has been alleged that companies and individuals hired private detectives to obtain sensitive information, with methods such as phone and computer hacking, blagging, wire-tapping, and through the use of corrupt police officers.
It is thought that over half the victims are believed to have had their private information fraudulently accessed by private eyes working for large companies or individuals.
Moreover, the Telegraph reported that nine of the potential victims have not been told their sensitive information might have been compromised.
According to Vaz, although SOCA has to date refused to disclose the names of those involved, insurance companies and financial businesses are among the worst transgressors.
He questioned whether police had "full regard to the seriousness of the intrusion into the lives of individual members of the public of all this".
A further scandal ensued recently, when reports surfaced that police supplied Members of Parliament with a list of 102 businesses and people who are believed to be involved in obtaining private information through underhand and unlawful means.
The list consists of law firms, insurance companies, banks and other financial institutions. MPs have said they believe the scandal is worse than just phone hacking.
In addition, despite the fact that investigators have been in possession of the information for four years, none of the culprits who commissioned the alleged offences have been charged.
However, following these latest revelations, MPs are insisting that action be taken. Vaz said it is "imperative that those who have committed wrongdoing are brought to justice" and he will ask for a schedule of the action SOCA and the Metropolitan Police intend to take.
Vaz added that the scale of the problem is alarmingly clear, and it would appear that for every private eye in the UK, there could be 25 victims.