How digital thinking is affecting business strategy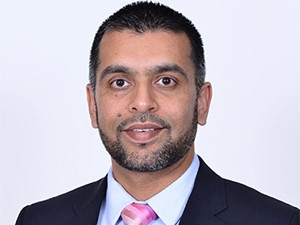 Successful companies achieve the perfect orchestration of business strategy and tactics related to structure, people, process and technology when they don't see all these elements as separate. They should rather be viewed as connected components of an intrinsically linked system that needs to be guided using a cohesive set of policy decisions: a system that feeds back to itself and needs to be constantly fine-tuned as a whole. This is according to Naeem Seedat of Accenture Strategy.
"The biggest challenge we face as a people is the silo mentality, which creeps into the executive thinking, regarding the role of specific business unit or departmental tactics in the context of the broader organisational strategy. We often hear the term 'alignment' being used. This is problematic in that it creates the impression of 'otherness' - namely that the organisational strategy and business unit or departmental tactics are somehow disconnected and need to be 'aligned'," he explained.
This seems to be changing now as many people are starting to realise that the old ways of deciding on a business strategy in isolation, and then chucking it at business units or departments to translate and execute tactically, is a one-way street. It doesn't unlock real value, with the pace needed, for our modern evolving world.
"This is particularly prevalent in the typical relationship between business strategy and IT departments in organisations. Thinking systemically, however, is tough to do. You need to think across increasingly blurring organisational boundaries and to move outside of your typical comfort zone - namely what you know and are familiar with and that which you directly control.
"People thus tend to stick to what they know and what they can control and in this context they plan perfect futures for themselves with many assumptions that the remaining moving parts will somehow magically align," he added.
"Collaboration, as clich'eed as it might sound, is the secret sauce to systemic strategic thinking needed to create integrated strategies that actually work and bring every organisational asset into sharp focus towards common purpose. We are seeing this start to happen with the rise of digital thinking, which forces executive leaders to think systemically about their business models across both the front and back offices," said Seedat.
Digital thinking is fundamentally changing the businesses landscape everywhere, Seedat pointed out. In particular, this is happening because of the impact that digital has on two aspects:
1. People's behaviour: Digital is fundamentally changing people's habits, behaviours and expectations, and thus how they use products, services and how businesses interact with them.
2. Competitive context: Digital is shifting value within and across industries, transforming an organisation's competitive context - technology is enabling the blurring of traditional barriers across industries at pace and scale. This means disruptive competitors could come from places you never thought of, using the pace and scale of digital to erode your business value.
According to Seedat, if your customers are fundamentally changing and your competitive context is changing fast, you need to change the way you think about both of these things. This requires companies to not only think differently, but to start to think digitally. Companies thus should be making seven "no-regret" moves. If you do nothing else, do these things consistently to prepare for the digital business era, they will not be done in vain:
1. Build a high digital quotient team
2. Develop and launch new ideas and services faster
3. Reorganise for speed
4. Design a delightful customer and employee experience
5. Understand and leverage data
6. Partner and build collaborative ecosystems
7. Sense and interpret disruption
"We are seeing this happening everywhere - all companies and organisations in the private and public sector are rethinking themselves in the digital business context. As an interesting indicator, simply open the Web page of top-tier strategy firms these days and you will see it dominated by digital strategy points of view - the conversation is real and is dominating boardrooms and strategy discussions across the globe in all industries," said Seedat.
"Companies are evolving their strategies to create digital businesses that deliver growth and results by creating unique customer experiences through new combinations of information, business resources and digital technologies. In the process they are creating innovative outcomes designed to meet the new expectations of the digital world.
"Companies are beginning to execute unique digital strategies that look beyond what technology makes possible, to what digital business models can make profitable. These changes are not simply about digitising or applying technology to resources. It is about fundamentally digitalising - turning digitised resources into new sources of revenue, growth and operational results, that generate a business premium," he concluded.
Join Seedat at the Governance, Risk and Compliance Summit held at the Summer Place on 10 and 11 February.