For what it's worth
The value of a process is that it integrates into a company's operations.
In this, the third and final part in this set of Industry Insights where process is discussed, I will examine how to understand the value a business derives from the process. Even though return on investment will always be one of its critical drivers, there are also fringe benefits to consider.
An example of this would be where a process, designed to minimise the wastage that occurs within a department, is implemented. In this instance, the focus is on reducing the cost of materials and saving money. However, a much more significant fringe benefit may be the automation that occurs improves the throughput of the department - ultimately resulting in increased profit that is significantly more than what would have been derived by implementing traditional cost-saving measures.
Moreover, when a process impacts on multiple business areas or departments, decision-makers must consider whether what is being put in place carries a benefit for these departments as well. Not only will it result in buy-in from more executives, it will also see a more effective adoption of the proposed process. Holistically, the success of a process can therefore be measured against multiple areas, giving a truer reflection of its value that extends far beyond the initial guiding business objectives.
Taking a larger view
A crucial step in determining the value of the process is to ensure the metrics and measurement used accurately reflect as much information as possible. This should include its performance, how it is run, and what the impact on the business bottom-line is.
In the data-rich world, there is no such thing as too much information. After all, users can never know what the data set will be used for a few months down the line. Care must be taken to ensure the data being collected is of good quality. This is challenging in an age where unstructured data has grown significantly, often at the expense of the more structured kind. How data is analysed for the process becomes a critical step in unlocking its value.
In the data-rich world, there is no such thing as too much information.
Time to deployment is another factor to consider. Many businesses simply contract in new resources to design processes from scratch. However, this is wasteful and the business will be unable to effectively capitalise on its own intellectual property. Using these external resources also means the business is unable to gain the first-hand experience that designing and customising processes can bring when done internally.
For those times when contracting new resources is the only option, the business needs to make sure a handover is done, followed by the appropriate supporting documentation. This will enable the process benefits to be carried across much more smoothly, and employees throughout the company will gain insights from the thinking behind the process design and implementation.
This becomes doubly important for business process automation projects. Many tasks and concepts can be designed in a re-usable way, allowing for a plug-and-play approach by the time the next process comes around. Building only what is new can shave months off the development life cycle.
Broken processes
However, before refining processes, there needs to be an understanding of what the symptoms are of inefficient or broken ones.
While unhappy customers are usually a dead giveaway, other warnings signs are subtler. Think about the length of time it takes to complete things. Is it significantly slower than before? When frustration sets in because of this, mistakes are made, resulting in lost time and unnecessary costs.
Another key component to keep in mind is that when processes stop being measured, their value is easily lost. This does not mean decision-makers must over-burden systems with too many reviews and sign-offs. Instead, each process should be evaluated on its own merits, the impact it has on the business, and whether it can be made more effective.
Companies should also beware of the temptation of allocating more people and technology on inefficient processes. After all, the value of a process is not that it is driven by those elements, but that it integrates into business operations. Naturally, finger-pointing and blame-shifting between departments when it comes to poor processes must also be avoided.
End-user acceptance
Throughout this, change management becomes essential for all stakeholders to see the value of the process. A company should also never underestimate the power of the end-user and the importance of buy-in from this group.
Ultimately, if people do not use the process, it will fall flat. Ensuring companies understand the value of their process across the spectrum will allow that vision to be sold to the very people that need to use it. After all, they are the ones who will be realising the projected benefit of the process.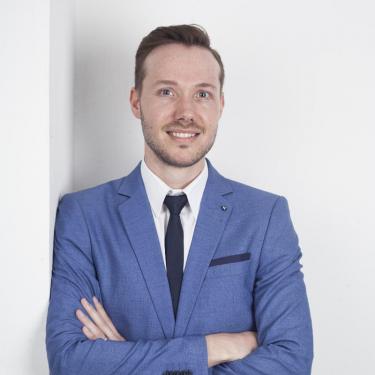 Professional services manager at Elingo.

Jannie Pretorius is professional services manager at Elingo. He is responsible for the projects office, consisting of a team of project managers, business analysts and engineers. Pretorius has over 10 years' experience, and has served in a number of roles, from engineering and development through to consultation and management. During his career with Elingo, Pretorius was the primary engineer and developer for high-profile and established firms, including MiWay Insurance, the Department of Justice, South African Post Office and BMW. His skill-sets are not limited to technical – his true value lies in being able to analyse business processes and advise clients on the best approach to business process automation. Pretorius specialises in recommending growth plans to fit the needs of clients, taking into consideration the complexity and challenges of making such solutions fit into the different layouts and designs of customers' businesses. Pretorius received recognition for leading a large business automation project for Genesys/Interactive Intelligence's Customer Interaction Centre platform globally – not only for the design of the automation solution, but also its release into business.