A data-driven world
South African companies still have a long way to go to realise the real benefits of data analytics.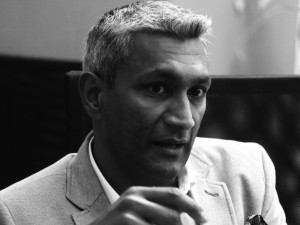 It is becoming common cause that any business that does not put its data at the heart of its strategy risks falling foul of the ever-changing shifts in the modern market. However, South African businesses outside the large corporates are not able to take advantage of what modern data analytics offers for a number of reasons. A recent Brainstorm roundtable on the growth and deployment of data analytics in South Africa highlighted a number of issues that local companies are facing when it comes to this technology.
Data analytics encompasses a vast array of tools and techniques, from simple analysis on a spreadsheet to basic business intelligence systems, all the way through to big data and AI. However, the rate of adoption varies massively, with the individual companies, the specific sectors and the size and culture of the organisation all playing a part.
While opinions differ on the state of the market, the one consensus is that data analytics, embedded into the core of any company's business process, has the potential to transform organisations into an engine for innovation by speeding up decision-making and delivering actionable intelligence.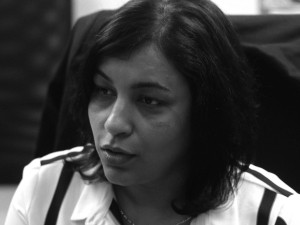 Suren Govender, MD, Accenture Analytics, says that while companies are aware that data analytics presents real value, they are still grappling with how to extract it. "In typical South African fashion, companies are treading quite carefully. Even though there is a strong push from proponents to get them to see the value it presents, they remain in the discovery phase trying to learning from others and looking for good case studies. One of the reasons for this is that companies are fixated on the risks associated with this kind of project rather than the opportunity it presents. In this regard, companies are planning to lose small rather than win big with their investments. However, analytics gives organisations the opportunity to leapfrog the competition and provide better service to the customer and they need to see that and be bold."
Desan Naidoo, regional director, Sub-Saharan Africa at SAS, adds that even though adoption remains slow, there has been a shift away from companies asking why they should invest in data analytics to a situation where they are examining how they should embark on the journey. "Every organisation we are engaging with right now understands this and is looking for the correct use cases. At the same time, some of the larger corporate customers have a very advanced programme, especially when you look specifically at South Africa. In the rest of Africa, there is still a lot of education that needs to be done."
Change management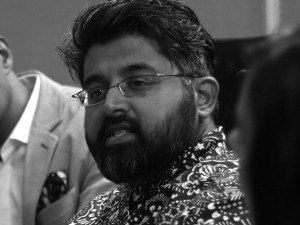 Shubna Harilal, acting vice president: Systems Integration at T-Systems South Africa, says that much of the power in analytics is found in its ability to speed up the decision-making process. "By integrating data from across industries into the analytics, it is possible for companies to act at the most appropriate time. For a company, there is real power in being able to know when the best time to take an action is and that is part of the power of analytics. It's not about working with historical data, but rather about driving real-time operational decisions."
Masindi Mabogo, director of PBT Group, comments that there is a tendency to push back against findings that come from data analytics systems, specifically when it conflicts with established wisdom within an organisation. "In some organisations we have worked with, where analytics has been put to use, the outcomes are rejected because it discredits the way things have been done in the past. So even once you have the programme up and running, you may have to spend another six months trying to justify the conclusion that was reached. The net effect of this is that business opportunities that may have existed have passed."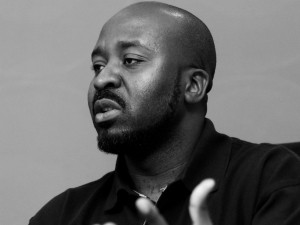 Naidoo agrees that it's sometimes difficult for organisations to deal with the disruption that analytics can have when properly implemented. "You have to think about how disruptive it is when you embed analytics into an organisation that may be 100 or 150 years old. Because analytics exposes trends and information that may challenge the status quo in the business, companies almost need to look at themselves as startups rather than fall prey to the 'we have always done it this way' mentality."
Amanda Cromhout, founder and CEO of Truth, says that because of the fundamental changes unlocked by analytics, specialists in this field often end up being more change specialists than consultants. "Even though this is not our area of expertise, we have built up significant practical experience in change management and because of the fundamental change that analytics is bringing, this practical experience is invaluable. It's incredible how something so basic (analytics) is driving such a fundamental change," she says. "It's the move from being product-led to being customer-led and it's not the technology that is causing the complexity in this instance, it's how people are behaving around it."
User resistance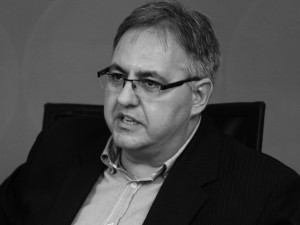 Sham Moodliar, CEO of Datonomy Solutions, points out that blaming the end-user for the slow uptake and resistance to data analytics rollouts is not entirely fair as part of the problem lies with the complexity introduced by the analytics professionals themselves. "We often talk about going back to basics and being a startup, but we articulate these things in such complex ways that business doesn't necessarily understand. Business users have a specific way of looking at the world, focused on issues such as winning customers, reducing costs and eliminating risk, so if you want to be taken seriously, you need to frame the discussion in those terms. Businesses have targets and while providing insight into the performance of the business in relation to those targets may not be very fancy, it's often the basic approach that will get the business on board."
Companies are planning to lose small rather than win big with their investments.

Suren Govender, Accenture Analytics
Ensuring that the implementation of data analytics is successful is, as with so many technology projects, the direct result of having the right level of executive sponsorship. Accenture's Govender points out that when there is buy-in from the top of the organisation, many of the issues that could hamper adoption simply go away, especially issues around disputing the validity of the data from the system.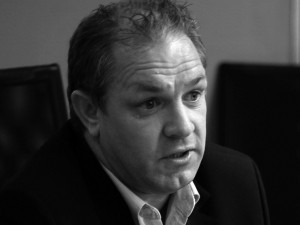 "Our most successful projects were done in a top-down fashion, with the top executive invested in the project. As soon as they insist that the only answer that counts will be the one coming out of the analytics system, all other arguments become moot and the data suddenly takes centre-stage. However, once you have moved beyond leadership sponsorship, there needs to be a shift from within the business from simply keeping the lights on to one where value creation is prioritised," he says. "That is the startup mentality; it's not so much about deconstructing your business, but, rather, about creating a new pipeline inside the organisation that has data running in it and getting people to believe in the value that this can create." He adds that in order to get the data analytics ball rolling, it is necessary to find a single use case and focus on that, even when there are massive opportunities across the organisation.
Moodliar comments that in order to establish the credibility of the intelligence coming from the data analytics systems, he has seen situations where the CEO has gone to the head of business intelligence and said, 'Your version of the truth is my version of the truth', simply to short-circuit arguments inside the organisation that were diverting attention from the primary goal of delivering value for the organisation."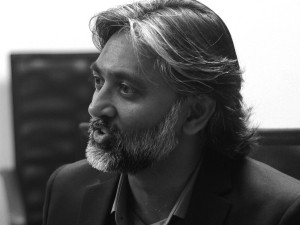 He adds that it helps to differentiate between internal and external analytics. "Internally, we speak about analytics when what we should be talking about is performance management. Externally-focused analytics can give us decision support, but decision support doesn't mean that the correct decision are being mad."
Maturity
The maturity of the South African market is something of a recurring theme, with organisations in the financial services sector and key players in retail highlighted as the leaders in the field.
T-System's Harilal believes the financial services sector, including banking and many of the telecoms operators, are ahead of the curve in terms of using analytics to capture their market and push into new markets, but if you look at healthcare, the industry is lagging and this is holding the country back.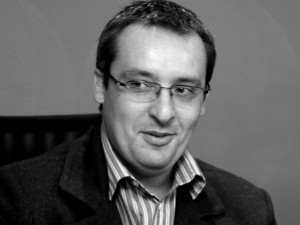 Cromhout, who worked at Woolworths prior to starting Truth, adds that in the retail space, credit and marketing analytics is extremely advanced, but she says that what is seriously missing is the understanding of how analytics can change the entire business model.
"We work with our clients to build a customer-centric retailing approach. By using data, you can change the way you recruit your staff, how you get the right products on the shelf, ensuring that the product mix is right and the categories are right. I know that Woolworths is well down the road in customer-centric retailing and although some of the other credit retailers are advanced in the use of analytics for credit retailing, they don't use it for anything else and this is a missed opportunity."
You have to think about how disruptive it is when you embed analytics into an organisation that may be 100 or 150 years old.

Desan Naidoo. SAS
Gustav Piater, sales director of Yellowfin SA, says that when looking at the issue of maturity, the South African market is two to four years behind the US and European markets. "There are those big companies that have access to the technology, but also to the necessary skills and people needed; however, when you talk of delivering BI to the masses, this is simply not happening yet. In terms of specific sectors, we have seen that companies that have structured data and that are used to working with it, such as those in the financial services sector and logistics, have a good adoption rate, while those that are involved in more price-sensitive industries such as retail have been slower."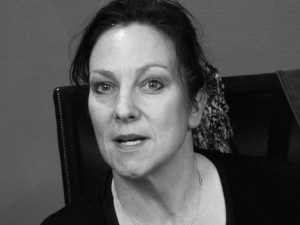 David Coleman, head of Analytics at Experian South Africa, adds that industries closer to the final consumer are more likely to adopt strong data analytics solutions, so a sector such as mining may be as quick to implement this as it is not constantly subjected to the changing demands of the consumer market. "Consumer-focused industries are the ones most likely to be left behind if they don't shift quickly in response to changing demand," he says.
Geoffrey Francis, Solutions Consulting director for Oracle in South Africa & SADC, comment that the key focus for organisations needs to be around leveraging the intelligence from data analytics to drive innovation. "Those companies that are embracing analytics are able to be more innovative and create more innovative products, but if you are not using analytics, then you will find it much harder to be innovative."
This article was first published in the October 2016 edition of ITWeb Brainstorm magazine. To read more, go to the Brainstorm website.