Viber rolls-out secret messages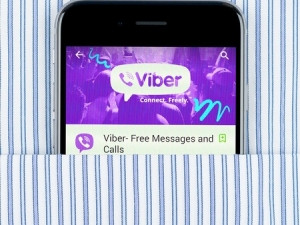 Messaging app Viber now lets users send videos and photographs that disappear after the recipient has viewed them.
The new feature, called secret messages, was developed to give users the option of sending content that will not form part of their conversation history. The company gives the example of sharing an embarrassing yearbook photo, which both the sender and recipient may not want saved on their phones.
"Some things are meant to be seen once and then never again. When you send a secret message, it can be viewed exactly one time and, maybe more importantly, it can't be shown to anyone else afterwards," the company said in a statement.
Users set a time-limit on how long a picture can be viewed, such as seven seconds, or for the duration of the video, before the content is deleted off both devices. Only the sender will see in his/her conversation history that a secret message was sent, but not what it contained.
The picture is blurred out on the recipient's device, until s/he clicks on it, when it then becomes clear and 'self-destructs' after the allotted time period.
Ephemeral messaging was made popular by Snapchat and is now used in apps like Telegram and other messaging apps specifically designed to leave no trace of conversations.
The feature is differentiated from Snapchat because only selected media disappears; the rest of the conversation remains intact.
Viber has over 700 million users worldwide.
Secret messages are not the only sneaky feature on the app. Viber also features hidden chats, which allow users to hide specific chats from the main screen so no one but the user knows they exist. These chats can only be accessed using a four-digit PIN.
Last year, the app followed WhatsApp's lead and introduced end-to-end encryption to all messages on its service. The company said the update included strengthened security in every voice or video call, message, video and photo, in both group messages and one-on-one communication.