Business apps streamline processes, boost profitability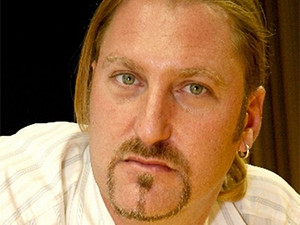 Enterprisemobility is a trend that businesses today cannot ignore - employees want to be able to work remotely and not be restricted to an office space. As such, businesses are investing in solutions to enable enterprise mobility as it has proven to have more positives for the business' bottom-line than negatives.
So says Grant Theis, co-founder of ttrumpet. Theis explains companies have already started investing in technologies like social enterprise apps to enable open innovation among employees and stakeholders.
Some organisations even have eight to 12 different value pools (suppliers, distributors, customers etc) to assist them in providing their products and/or services in a convenient, controlled and efficient manner, he adds.
"Looking at the enterprise space, there are many services apps being used in core functions such as HR for increased workforce management, finance for streamlined billing services, operations or customer contact areas for increased collaboration and even areas such as marketing for enhanced customer relations," he reveals.
Feature rich services and applications present a compelling case for the enterprise, attributes and it will similarly drive the levels of profitability of such services, he continues.
Every enterprise has 'things' that need to be managed and if they are not managed as well as their competitor, the business will be in trouble, warns Theis.
According to figures released by enterprise mobility provider Globo, 81% of employees surveyed are using their own apps to improve their working productivity.
"These figures show that calendar apps are leading the pack in terms of usage followed by collaboration, activity management, and cloud storage-related tools," he noted.
According to a report by Gartner, 25% of enterprises will have an enterprise app store for managing corporate-sanctioned apps on PCs and mobile devices by 2017.
The report says enterprise app stores promise greater control over the apps used by employees and greater control over software expenditures, but this greater control is only possible if the enterprise app store is widely adopted.
Yaron Assabi, CEO of Digital Solutions Group, says the greatest advantage of business apps is that they can be customised and developed to meet the business objectives and support core business processes.
"In addition to creating new ways for businesses to market their brand and products or services to their customers, mobile apps also enable businesses to engage with their staff, where this can bode significant benefits to streamlining core business processes and boost proficiencies," he explains.
Business apps can be linked via Web services to all of the organisational data and third party data to assist employees with their jobs, based on contextual data such as real time traffic or the weather, he adds.
"Business apps have become a competitive advantage, as customers and employees expect to be able to interact with a business via their mobile."
However the apps have to focus on features which enable employees to achieve tasks in the smallest number of steps and minimise any functionality which does not help them, he observes.
"With a correctly developed mobile app, businesses can also empower staff to collect payments in real time, streamline CRM responses, and respond to customer queries anytime and from anywhere.
"Furthermore, sales staff can have digitised product brochures sent to customers and the workforce can be more efficient and responsive," elaborates Assabi.
Theis warns if you are not a software business in the future, you may go out of business as machine-to-machine apps have started to perforate employees' lives.
"Industries such as healthcare, for instance, need complex mobile apps that are role-based - for example, a nurse requiring a certain app that feeds the necessary information to and from a doctor," he concludes.