Barclays Africa forges ahead with data centre transformation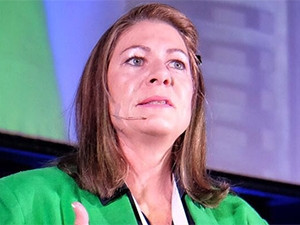 Barclays Africa is fast nearing the end of its 30-month data centre transformation journey throughout its operations in the region.
This is word from Linda Moreira, ?head of Africa Data Centres at Barclays Africa. Moreira was speaking at the Datacentrix Showcase 2017 held in Johannesburg today.
Moreira adds that by the end of 2017, the financial services provider aims to be starting with its deployment phase of innovative solutions. The bank is currently the process of providing resources such as automation, tailored to a specific country, to enable the process.
Barclays Africa has operations in South Africa, Ghana, Kenya, Mauritius, Mozambique, Seychelles, Tanzania, Uganda and Zambia.
So far, Moreira says, the bank is seeing change in five leading countries, "We have started to see quite a significant change in our data centres in Uganda, Kenya, Ghana, Zambia and Mauritius. We have taken our physical storage and consolidated that and moved on to converged technologies. The benefits are surely coming across in the form of availability and speed to deliver. What would have traditionally taken us six to eight months to deliver is now possible in a few minutes in those countries because the technology is there and it's scalable."
SA, however, is a bit more complex as it's a bigger operation with many entities. "We are busy upgrading and merging our data centres facilities. She adds: "We are busy with a fragmented process with our main focus in SA being on remediation, consolidation, moving into a new data centre and transforming the facilities into a service that is equitable. At present we have people from Ghana, Kenya and Mauritius helping support incidents or helping to build new services in SA."
According to Moreira, Barclays' journey started in mid-2014 with the aim of delivering services faster to all its customers through the 20 data centres in the region. "In the initial stages of our transformation plan, we realised that our teams in other African countries were not involved in decision-making processes. Traditionally, the way in which we have worked across Africa is that we centralised the support. Our first step in this journey was to then start in the actual data centres where we initiated a mediation process that focused on training, upskilling and developing our people."
The bank did not disclose how much it invested for the inter-country transformation, but is confident that it is seeing a good return on investment.