Kuba platform aims to ease procurement procedures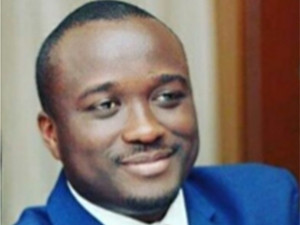 Western Cape-based businessman Jacques Sibomana has developed a free-of-charge digital platform that aims to better facilitate business-to-business procurement needs in the province.
According to Sibomana, Kuba allows users to post jobs and directly link those jobs to small businesses within a particular community.
"Kuba basically simplifies preferential procurement. It connects large corporate companies to exempted micro enterprises and qualifying small enterprises through a Web-based platform.
"We aim to open the market for small business to be able to compete for contracts from large corporates, as well as allowing the corporate to procure directly from small business owners and in so doing, enable the small businesses to employ more people."
Kuba has partnered with MTN, University of Cape Town Graduate School of Business, Stellenbosch Innovation District and SUSTNET.
"Our current partners act as advisors, working with us to shape the platform to offer more value to our vendors (small business) but we are also in talks with most them to use the platform to improve and simplify their procurement needs."
The platform, currently being piloted in the Western Cape, has to date registered 68 small business as vendors, as well as 18 corporate clients, resulting in 23 jobs being created. The platform has 12 different categories in which vendors can provide services such as promotional material to welding and electricians.
Sibomama says there an been an increase recently in the number of requests where clients are looking for promotional material and construction businesses.
A study by the Small Enterprise Development Agency has shown the local small to medium enterprise sector contributed between 35%-45% to the gross domestic product and 50%-60% toward the labour force in the last two years. Stats SA has indicated that only 43.3% of South Africans of working age have a job.
"Perhaps a solution to the growing unemployment does not sit with investing in large industries like mining, but rather a focus to how we can give business opportunities to small businesses. Through our platform, we aim to allow small business owners to access new markets as well as build confidence and trust in both corporates and small businesses."
Although the platform is currently only operational in the Western Cape, Sibomama says the company is encouraging small business owners from other provinces to register.
"We will be launching nationwide in early 2018 because market access is not a challenge unique to Western Cape businesses. We believe SMMEs are the future of the economy. If we can create a conducive environment, the small business owners can focus on their business without having the struggle to reach the market," he notes.