Alibaba set for disruptive listing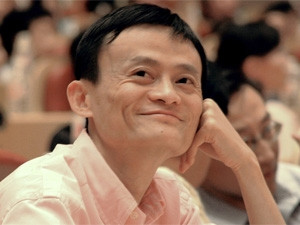 As Alibaba gears up for its initial public offering (IPO), numbers being bandied about indicate the listing could make it the second-largest Internet company - after Google - and shake up the global e-commerce space.
The Chinese e-commerce group, which is looking to list in the US in what is seen as a snub to the Hong Kong exchange, provides a platform that connects shoppers to entities that sell products that range from motorcycles to tiaras.
The group describes itself as a family of Internet-based businesses that aims to "make it easy for anyone to buy or sell anywhere in the world". It started in 1999 as a small 18-person team led by Jack Ma, a former English teacher from Hangzhou, China.
Now, it employs more than 20 000 people around the world and has over 70 offices in Greater China, Singapore, India, the UK and the US. It is immensely profitable, with net income approaching $800 million in the last quarter.
Going big
Various media reports emerged over the weekend indicating the group has confirmed it will take up a US listing. Bloomberg reports it wants to raise as much as $200 billion, which Vestact analyst Sasha Naryshkine says would make it the second-biggest Internet company after Google.
Google is currently worth $394.1 billion, while Facebook is pegged at $172 billion and Amazon's market capitalisation makes it worth $171 billion, says Naryshkine. Reuters reports Alibaba's listing could be worth a slightly more conservative $140 billion.
Naryshkine says Alibaba is seeking to raise anywhere between $18 billion and $20 billion, which is a "massive" amount. He adds Alibaba could be looking to the US because of its investor base and its less volatile nature.
However, locally there seems to be very little known about the company outside of its home base. Naryshkine says this is probably because South Africans are not buying off the site, which could present a bigger business than Amazon and eBay rolled into one.
Ma, its founder and chairman, may be better known because he has "not covered himself in glory", says Naryshkine. Last May, Ma stepped down as CEO of the group, but remained as its chairman, and continues to shape Alibaba's business strategy and management development while also serving on several other bourses.
Last year, the FT named Ma its person of the year and noted he is seen as a cult figure who dresses in leather, along with a giant spiked Mohawk, black lipstick and a nose ring, while singing to his employees.
Changing times
Despite his idiosyncrasies, Ma has created a successful company that Naryshkine says acts as a middle man so that people can buy "everything under the sun" from China. This, he says, demystifies the issues around China as an unreliable source as Alibaba carries all the risk.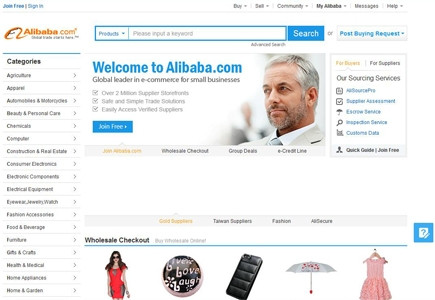 Alibaba will shake up the e-commerce sector as more people realise it can be used to buy more products, easier, says Naryshkine.
Naryshkine says people are likely to use it more and more, and it is a very profitable company. He points out that, in the three months to September, its net profit was up 12%, to almost $800 million.
Naryshkine says those numbers would put its IPO at a multiple of between 50 to 60, which is "quite expensive". However, if it is growing 12% quarter-on-quarter, this multiple could be justified.
Although investors should always be cautious, at that growth level, its multiple will drop to around 10 within the next five years, says Naryshkine. He says "look at Facebook", which drew scepticism when it listed. "Who's laughing now?"
Facebook, currently trading at $67.72, listed in May 2012 at $38 a share, the top end of its expected listing price; giving it a price to equity ratio that made it seven times more expensive than Apple.
Although its shares did come off sharply, they have since rebounded.
Arthur Goldstuck, MD of World Wide Worx, says "the numbers are no surprise, given the scale of the Chinese market, and its future potential".
"The listing price will seem cheap in a few years, much as Naspers buying into Tencent more than a decade ago now looks like the bargain of the century," he says.
Reuters reports that although Alibaba's share of the Chinese market slipped last year, it still held 45.1% of China's e-commerce market - down from 46.1% in 2012 - according to Euromonitor.
Naspers owns about a third of Tencent and this stake accounts for the bulk of the value in its stock.