Social media engagement soared this year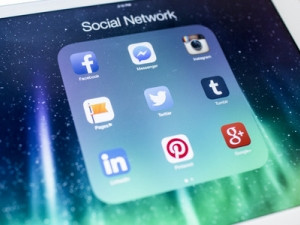 Businesses' social media accounts are a place where customers can interact with companies, and have been touted to eventually take the place of call centres.
The latest South African Social Media Landscape survey, unveiled this morning by World Wide Worx and Ornicoin Johannesburg, shows that interaction between customers and brands is definitely increasing.
Engagement on social media in SA has seen a serious increase this year. Arthur Goldstuck, World Wide Worx MD, says this is due to more people joining the platforms and people who have been on them for years, actively using them more.
On Facebook, the average post by larger corporations gets 108 likes, compared to 80 last year, 12 comments per post, and 11 shares per post (up from 6 in 2015). This is not true for all pages, as Facebook allows businesses to pay to get their content in front of more eyes, which in turn drives up engagement.
On Twitter, the engagement for large businesses is on average six retweets per tweet and three favourites.
Top accounts on YouTube now get 14 000 views per video, nearly doubling the figure of 7 100 from last year. There is a very small average of 2.1 comments on videos in SA.
Instagram has seen significant average growth for big brands this year. In 2015, the average number of followers was 5 000, this has increased this year to 24 000. The reports show car brands dominate this space.
Other insights
Companies in SA are most active on Facebook and Twitter, while relatively few make use of Snapchat and WeChat, the survey found.
When asked what platforms they plan adding to their social media strategy over the next year that they do not currently use, Snapchat and Instagram came out tops.
Social media advertising budgets are primarily going towards Facebook (78%), followed by Twitter (12%) and then LinkedIn, Instagram and YouTube are all 5% or less.
In 2016, 67% of companies surveyed said they were planning on investing in training their current staff in social media, while 17% said they were planning on using specialist social media agencies next year.