Future TV enters SA's VOD battleground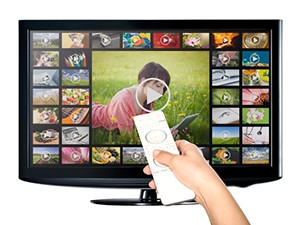 South Africa's growing hunger for subscription video-on-demand (SVOD) services has contributed to the market gaining its newest entrant, with the recent unveiling of Future TV.
The start-up, founded by IT businessman Steven Cohen, provides South African viewers with access to the world's online streaming services through one device - a TV decoder.
Triple S Solutions, the IT support company which owns Future TV, says its core focus is to provide one platform to access the best content available to South Africans. Offering up to 34 internationally streaming providers, ranging from education, cooking, kids programmes, poker, music, radio, podcasts, entertainment and fitness, Future TV creates an Internet-connected platform for popular genres via TV.
"As a proudly South African company, we are very excited about the current developments in the South African video-on-demand space, with the recent announcement of Netflix SA as well as other excellent content providers, such as ShowMax, Vidi, Ontap and MTN FrontRow [now VU]," says Cohen.
According to Cohen, Netflix SA, and radio DJ Gareth Cliff's radio show Cliff Central are among the services offered on the bouquet.
He says the platform also has channels which don't officially cater to South African viewers, such as Future Tube (a documentary channel), UFC (mixed martial arts), ESPN (American sports), Disney, Top Music, and Filmon (live streaming of ITV and BBC channels). These channels are added as a top-up option and come at an additional cost.
Naspers' ShowMax is not yet available on Future TV.
Spoilt for choice
"We are trying to get all SA content providers together on one platform, as there is too much information on the Internet and viewers may have a few technical glitches while trying to access their favourite programmes directly online," says Cohen.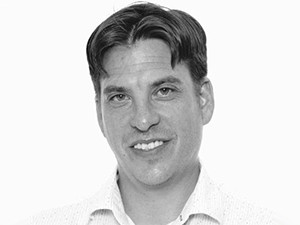 The connectivity is based on a Roku device, also known as an Internet decoder, which is preconfigured on a router that is paired with locally developed tunnelling software. The Roku makes it possible to stream the different services onto the TV.
"The Roku is a series of digital set-top boxes which provide over-the-top content in the form of channels. It is able to support more than 600 Internet TV channels, and due to its support and quality it is one of the best ways to get Internet TV streaming," explains Cohen.
He says this type of connection cannot be routed to a mobile device, making it impossible to view Future TV on a mobile phone or tablet as this would require an app.
However, he adds viewers don't need a smart TV; all they need is a TV with an HDMI port and an Internet connection.
To subscribe, customers must pay an upfront connection fee of R1 700, which includes the Roku plus a monthly maintenance fee of $5 (R83). Third-party channels such as Netflix and Filmon come with additional charges ranging from $4.99 to $15 (R83 to R250) per month.
Subscription can be done on the Web site, and the channels are updated and managed by Future TV.
Discussing the legalities of the service, Cohen says Future TV doesn't create channels that stream any material from illegal sites.
"All our channels come from legitimate sites and the content that we offer does not need an unblocking service."
Flooding the market
With the arrival of international SVOD leader Netflix in SA at the beginning of January - following the launches of rivals ShowMax and ONTAPtv last year - the SVOD market is seemingly becoming saturated in SA.
Experts say through delivering quality content via the Internet, these SVOD players may have changed the way South African viewers consume video entertainment.
Clinton Jacobs, business manager of IT sector at BMI-TechKnowledge, says in order to survive in the South African market, platforms such as Future TV have to take a few things into consideration.
"The first one is content; they have to offer unique content. Take Netflix for example; many people were expecting comprehensive programming in SA and then later discovered a watered down offering. This will have an impact on customer uptake."
Richard Boorman, head of communications at ShowMax, says the experience in other markets has been that SVOD services aren't necessarily mutually exclusive and that people are willing to subscribe to more than one provider.
"It really comes down to the quality and breadth of content on offer.
"Both international and local content should be offered. The price point is important; for example, what payment options are in place, and whether the product has been tailored to local conditions," notes Boorman.
Independent broadcasting researcher and policy analyst Kate Skinner says: "This service sounds different from mainstream SVOD players because it is prepared to provide a platform for other SVOD services. This makes it more of an 'aggregator'. There is room for aggregators in the SA market."
However, she warns Future TV will need to do some more work to become more attractive to consumers.
"Judging by their Web site, it is not immediately obvious what the benefits are. SVOD players need access to excellent content; it is all about content."
Skinner points out that services need to access the broadcast rights to desirable content, using DSTV/ MultiChoice as an example of companies which have been quick to buy content rights.
"Another concern with international content flowing in, is how do we ensure South African content, including African language content, doesn't get edged out?
"We need to have a regulatory and funding mechanism in place to prevent local language content from being phased out and also to ensure all players have access to desirable premium content," she continues.
Cost factor
Jacobs says connectivity costs will play a crucial determining role. A good example, he says, is MTN's zero-rate data usage for those streaming content on its VU service (formerly known as FrontRow). He adds MTN's decision to zero-rate data usage means the operator's customers can watch video content streamed over its network without incurring any data costs.
Jacobs says because Future TV is more of an aggregator of content rather than a VOD offering, if the viewer is looking for a one-stop shop to access all the great content they enjoy, this means they will be expected to pay an "additional charge" per channel.
"The price factor of the VOD service plays a large role because if you are using an aggregator and still have to pay for the various content providers, only a small group of people in SA may choose to opt for this service. It would only be applicable to those who are looking for varied selection premium content and are also willing to pay for it," Jacobs adds.
Boorman agrees that pricing is an important factor. "We're at a really interesting turning point when it comes to Internet TV in SA. There's been a revolution in low-cost tablets and smartphones, meaning the hardware is accessible to many more people than ever before. Data prices, meanwhile, are coming down, and other options such as public WiFi are becoming much more common."
According to Skinner, the Future TV installation costs look high and she says it is not clear what subscribers will be getting for the monthly subscription.
"Over and above the subscription, you will still need to pay for the various services, such as Netflix. Also, the Roku device that powers this service can give viewers access to a number of services without them needing to pay a subscription fee to Future TV," she explains.
Cohen says over and above the monthly subscription costs of Future TV, there is a varying cost for other top-up channels - the total payable monthly amount will depend on the viewer's package preference. However, he still maintains the price is fair.
"I think R1 700 for the device, setup and installation is reasonable, and $5 (R83) a month for channel maintenance, new channel development and support is a really fair price over a 12-month subscription."
According to the Future TV Web site, gold membership will cost R3 600 for the Roku 3 player setup, installation, a training session and $5 per month maintenance instalment.
The cost of SVOD in SA:
* Netflix = $7.99 (+/-R130) to $11.99 (+/-R200)
* ShowMax = R99pm
* ONTAPtv = R39 to R89pm
* VU (previously known as MTN FrontRow) = R99pm until 31 January 2016, then R119pm
* Future TV = R1 700 once-off for Roku device plus $5 (R83) monthly maintenance fee = Minimum payment of R1 783 for first time subscribers + (R83 to R250) additional fee per channel
* Future TV from second month = R83 monthly maintenance payment plus additional fee per channel (R83 to R250) = Minimum of R166 ( if you choose one cheapest third-party channel)