Fake news, investor displeasure hit EOH share price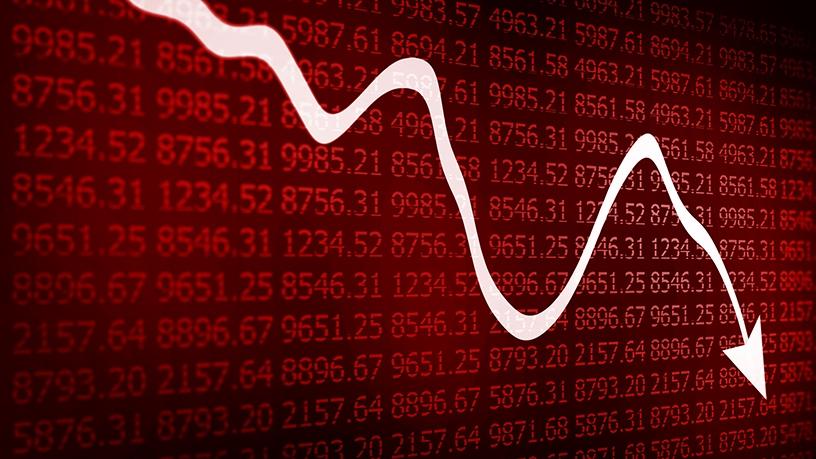 EOH's share price has had a turbulent week, after a not-so-smooth annual general meeting (AGM) and false media reports shook investor confidence in the group's stock.
The technology services company's share price on the JSE fell almost 18% between Thursday, 12 April, when the AGM was held, and the close on Tuesday, 17 April. The AGM saw dissatisfaction from shareholders, especially when it came to the endorsement of the company's remuneration policy and the re-election of a number of executive and non-executive directors.
Only 84.6% of shareholders voted for CEO Zunaid Mayet to be re-elected as a director, with 15.4% voting against and 0.4% abstaining.
Other directors had it even worse: 25.2% voted against Pumeza Bam's appointment; 33.1% voted against the appointments of Brian Gubbins, Johan van Jaarsveld and Ebrahim Laher; 32.2% did not want Rob Godlonton confirmed; and 38.1% voted against Jehan Mackay's re-appointment.
When it came to specific committees, shareholders also used their votes to show their displeasure. Rob Sporen had 38.6% of votes against him becoming a member of the audit committee, while 21.2% didn't want Lucky Khumalo on the committee either. The audit committee is also now without a chairperson as Grathel Motau resigned from the role ahead of the AGM.
The approval of the company's remuneration policy only passed with 55.8% approval, with 44.2% of shareholders against it. The remuneration implementation report was only approved by 55.1% of shareholders.
After the AGM, EOH said it was inviting shareholders who voted against the non-binding endorsement of the remuneration policy and the implementation of the remuneration policy, "to engage with EOH in writing" before the close of business on 30 April.
Fake news
EOH was also recently the victim of "fake news" when a false article was published by a little-known news Web site, making allegations of corruption against EOH, which were later retracted.
On Sunday, 15 April, news Web site Africa News 24-7 published an article with the headline: "Eskom employers accused of bribery to favour tech giant EOH". The article alleged EOH was likely to secure five contracts totalling more than R2 billion, despite it not allegedly meeting the mandatory minimum requirements.
This turned out not to be true and Africa News 24-7 removed the article from its site and published a retraction and apology on Tuesday, 17 April.
"Whilst our team made an effort to contact EOH to request its right of reply, which was unsuccessful due to a technical glitch, it is arguable that further steps should have been taken to offer EOH its right of reply. Africa News 24-7 has as a result hereof retracted the article in its entirety and apologises unreservedly to EOH and all those implicated in the article," it said.
Africa News 24-7 was launched in December 2017 and is part of controversial businessman Kenny Kunene's Kusema Media Group. At its launch, the publication said the new digital news platform was "set to throw the entire digital media landscape in South Africa into a tailspin".
EOH took to SENS this morning to explain the situation and maintains it "has a strong value system, guided by a clear purpose and business philosophy and is an ethical and relevant force for good in our society".
The company says Africa News 24-7 also "conceded that its anonymous source, on which the content of this article was based, was misleading and false".
EOH says the false article was also reused by a mainstream publication, which "failed to verify the facts or the source". This is a reference to Independent Online, which published the article and then the same day removed it from its Web site.
"This article was also copied by other publications and EOH expects that these publications will also retract and apologise, where necessary.
"Over the last 12 months, EOH has been subjected to a number of fabricated or false stories, which has caused significant harm to all stakeholders, and in particular EOH's investors," the group says.
Over the past year, the share price has declined by almost 70%. Six months ago, the stock was trading at R98.50; 61.7% higher than it was at the close of the markets yesterday when it was worth R37.71 per share. This morning, the stock had recovered slightly and was trading at over R40 per share.
In July 2017, the share price also took a hit after the Business Report published an article that alleged the company had been involved in corruption linked to services provided to the South African Social Security Agency, a claim EOH vehemently denied.
In December 2017, the share price fell almost 42% over a four-day period after "extraordinary volumes" of EOH shares were traded in forced stock sales due to margin calls involving two directors. Last May, the market did not respond well to news that founder and CEO Asher Bohbot was stepping down after 19 years leading the company.
"South Africa has a strong, independent media which has made a significant contribution towards the strengthening of our democracy. EOH calls on all players in the media industry to exercise due care in publishing false and defamatory articles, in particular relating to publicly-listed companies. We also call on the investor community to exercise caution in reacting to unverified news and to validate the reputation of the media house publishing the news," the group said on SENS today.