BlackBerry KEY2 stays true to original design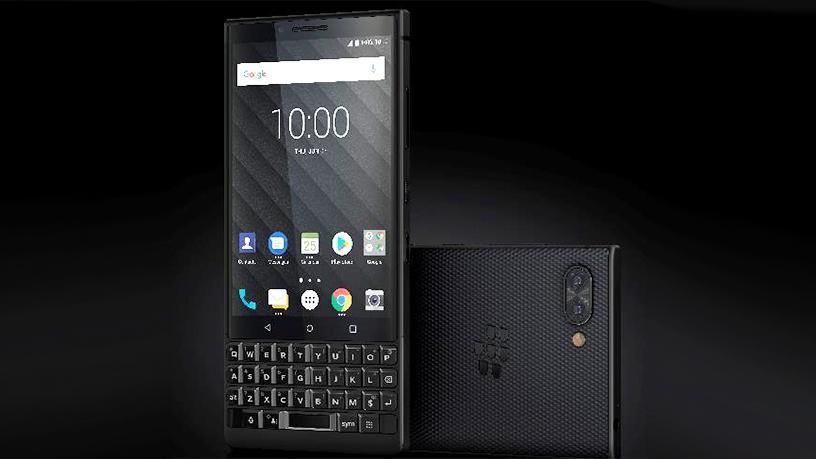 The new BlackBerry smartphone, the KEY2, offers users the "best of both worlds" with a full qwerty physical keyboard and a touch-screen.
BlackBerry partner TCL Communication, which bought the rights to manufacture and distribute BlackBerry smartphones in 2016, is trying to reignite the once popular brand and wants to corner the market of people that still find a physical keyboard useful.
The keyboard has been redesigned to be more "intelligent" with the introduction of 'Speed Key', a universal shortcut key that makes it possible to access the apps, contacts and functions used the most.
The KEY2 is the first BlackBerry smartphone to feature a dual-camera set-up, following in the footsteps of all other rival smartphone manufacturers. The 8MP and 12MP cameras have different apertures: f/1.8 and f/2.6. This allows for portrait mode which highlights the subject in the foreground and blurs the background.
The recommended retail price for the device is $649 (around R8 600), making it an affordable premium device when compared to other smartphones aimed at the same segment of the market.
In 2015, BlackBerry said it would do away with its own operating system and instead use the Android OS with a BlackBerry skin. The KEY2 runs the latest Android Oreo operating system with DTEK, BlackBerry's security software.
"Although there are many different smartphones for consumers to choose from today, most tend to offer very similar experiences without much distinction from one to the next," says Alain Lejeune, senior VP for TCL Communication and president at BlackBerry Mobile.
"With the introduction of BlackBerry KEY2, we've created a distinct smartphone that captures all the traits that have made BlackBerry smartphones iconic, while introducing new innovations and experiences that not only make this one of the best devices for security and privacy, but also the most advanced BlackBerry smartphone ever."
The company did not give an exact date for the local launch, but said: "Following the beginning of our global shipments this month, the BlackBerry KEY2 will also be coming shortly to South Africa."
Specifications:
Display: 4.5-inch
OS: Android Oreo
RAM: 6GB
ROM: 64/128GB
Rear camera: 12MP
Front camera: 8MP
Chipset: Qualcomm SDM660 Snapdragon 660
Battery: 3 500mAh
Weight: 168g