Reinvent, repackage, rinse, repeat
Think your business isn't threatened by digital disruption? Think again.
The world of social media is not a natural home for many people – particularly in the tech industry, which is full of engineers, accountants and the kinds of people who prefer to stay a step or two out of the limelight.
B2B tech tends not to be glamorous, and it's hard to make it look stylish on Instagram. But that's one of the games one needs to play nowadays, and so everyone is playing it.
Fortunately, the business-disrupting factors that have pushed companies into social media are also exactly the same factors that are enabling them to do so relatively easily, with minimum fuss and expense.
It's a great idea to post short videos, for example, but there's no way many B2B tech companies are prepared to pay conventional agency rates for a few seconds of footage that take days or weeks to organise and will be out of date in a few months.
Many of these companies have succeeded in establishing a global footprint while keeping their staff numbers and their spending small. For those used to working lean, it makes more sense to use a worldwide network of freelancers to write scripts, record voiceover and edit video.
In my own experience, they typically do an excellent job with quick turnaround times. They're easy to work with, and it's possible to choose exactly the team that's needed for each project – all at a fraction of the cost of using a conventional production house.
This is great news for clients who need services, but bad news for the service providers that are losing valuable clients to overseas competitors.
Look around and you'll see the same process being repeated everywhere: taxi drivers are losing out to Uber, DVD stores have been obliterated by Netflix, small and large retailers alike are being overpowered by Amazon and a host of niche online offerings, and even universities and training colleges are looking over their shoulders at the likes of Udemy.
These changes and their consequences are often unfair and ugly, but they're also inevitable: everyone is caught in the tidal surge that is pushing much of life online.
No-one is immune, and everyone needs to keep reassessing and reinventing themselves, looking for new ways to serve new kinds of customers.
I find the example of companies like Garmin particularly inspiring. Remember when Garmin was synonymous with GPS navigation systems for your car? The rise of smartphones, along with Google Maps and Waze, nearly killed Garmin – the company lost 90% of its market value between 2007, when the first iPhone hit the market, and 2010. 
The process of continually reflecting, reassessing and reinventing ourselves can be exhausting, but also exhilarating.
A smart pivot to wearables brought it back from the brink, and it's a safe bet many readers of this Industry Insight are wearing Garmin devices on their wrists right now.
The lesson to be drawn from this is as useful for life in general as it is for business: Do your thing while it works. If (more likely when) it stops working, change your thing.
This does not, of course, mean that change is easy. Adding cloud-based services to a software offering, for example, can entail some fundamental changes to the way a business approaches and serves its customers.
A cloud-based service is necessarily standardised, with no customer-specific modifications or customisations; this lowers the cost of providing the service, which can make software accessible to smaller businesses in smaller markets. But the product is less flexible, and marketing to small businesses is very different from marketing to large corporates – in some ways one has to be more clever and creative. The learning curve is endless.
The process of continually reflecting, reassessing and reinventing ourselves can be exhausting, but also exhilarating – and since it can't be avoided, we might as well get on with it.
One can't deny that the losses are real: services businesses like video production companies that are losing customers to cheaper overseas competitors are really hurting. But there are few genuine dead ends in life; there's always a way out, or around.
Ten or even five years ago, the same production house might have needed large marketing budgets and endured long sales cycles to land a few big customers a year. Now, instead of being limited to a single city or country, it has relatively easy access to a global market, which wants a higher volume of lower-cost product.
That might mean shifting some mindsets about what counts as quality customer service – but shifting mindsets is the story of our time. It's time to get flexible.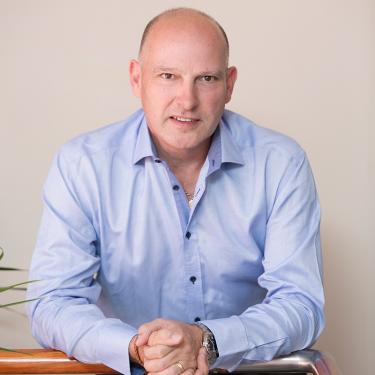 Founder and CEO of IDU Holdings.

Kevin Phillips is founder and CEO of IDU Holdings. He has degrees in commerce and accounting, and started IDU with partners James Smith and Wayne Claassen in 1998. He is fast becoming a thought leader in his field, and regularly comments in the media on current affairs affecting business, as well as accounting, finance, budgeting and software. Phillips is a columnist for Accountancy South Africa and AccountingWeb UK, and has been featured in Sunday Times, Business Day, Enterprise Risk, Succeed and Entrepreneur. He has also appeared as a guest speaker on Radio 702, Kaya FM and Summit TV.