Big sales have mixed results for Datatec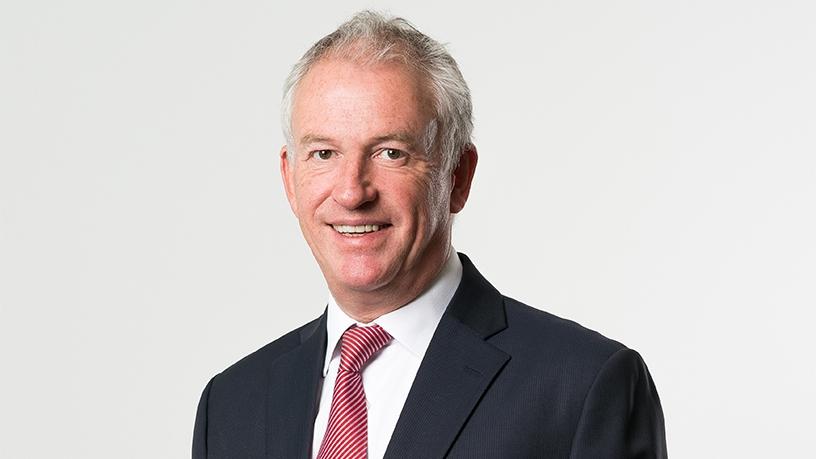 Two major asset sales by Datatec saw the group report a mixed bag of results for the year ended 28 February, with an overall headline loss per share but positive earnings per share from continuing operations.
The international ICT solutions and services group reported a headline loss per share of 19.1 US cents, compared to headline earnings per share of 2 US cents 12 months ago. When looking just at continuing operations, the underlying loss per share was 5.6 US cents, compared to earnings per share of 11 US cents last year.
During the year, the group completed the sale of Westcon Americas and 10% of Westcon International to Synnex for $630 million, and the sale of non-core Logicalis SMC to DXC Technology Company for US$42 million. The group previously said the Westcon sale would be for $830 million.
"This has been a landmark year for Datatec, during which we generated exceptional value for shareholders through the successful sale of Westcon Americas and the disposal of Logicalis SMC. We remain focused on closing the valuation gap through strategic initiatives and other corporate actions," says Datatec CEO Jens Montanana.
Continuing operations saw revenue grow by 1.5% to $3.92 billion, compared to $3.86 billion a year ago. Meanwhile, earnings before interest, tax, depreciation and amortisation from continuing operations was almost 8% lower at $26.7 million, down from $29 million the previous year.
However, the profit generated on the sale of Westcon Americas and Logicalis SMC, now classified as "discontinued operations", did boost earnings per share (EPS). Continuing operations EPS was 20.5 US cents, up 1364% from just 1.4 US cents a year ago.
Overall, the group reported a headline loss of $41.3 million, compared to headline earnings of $4.3 million a year ago. This as continuing operations made a headline loss of $64.6 million, compared to a loss of $59.5 million a year ago. Discontinued operations, however, made headline earnings of $23.3 million, down from headline earnings of 63.8 million the previous year.
"During the year, Datatec returned $350 million to shareholders as a special dividend in January 2018 resulted in $244.2 million cash being distributed to shareholders who did not elect the scrip distribution alternative," the group says.
Therefore, given the group's dividend policy and the negative underlying earnings reported, the board did not declare a final dividend for the year.
Datatec is an international ICT solutions and services group operating in more than 50 countries across North America, Latin America, Europe, Africa, Middle East and Asia-Pacific. The group's service offering spans the technology, distribution, integration and consulting sectors of the ICT market.
Divisional disparity
Following the sale of Westcon Americas, Datatec now operates two main divisions: technology distribution through Westcon International, and integration and managed services through Logicalis.
"Logicalis delivered good growth during the year, supported by a much improved performance across our Latin America, Europe and Asia-Pacific businesses in the second half as well as the strategic acquisitions completed during the year. We expect Logicalis to deliver a strong financial performance in FY19," says Montanana.
However, on the other hand, Westcon International's performance "was disappointing", especially in the Europe, Middle East and Africa region where business disruptions relating to enterprise resource planning and business process outsourcing (BPO) processes continued.
"The transition to BPO in the last two years has been very disruptive and costly, and has impacted Westcon's level of customer service and financial performance. We have therefore decided to bring back internally the work currently outsourced to the BPO provider. This will improve customer experience," the group says.
"Our plans to return Westcon International to profitability and growth are progressing, and the central cost base is being actively addressed," Montanana adds.
The restructuring of Westcon International is under way, with committed plans to cut costs and streamline its operations to return the business to profitability and resume growth.
Meanwhile, Logicalis remains the largest profit contributor to the group and accounted for 40% of the group's continuing revenues. The group intends to continue to develop and grow Logicalis through organic initiatives and self-funded strategic acquisitions.
Logicalis is expected to deliver another strong financial performance in the next financial year, supported by anticipated growth in all regions, the contribution of PT Packet Systems Indonesia, and the large multi-year project in Latin America.
New additions
The group also made a number of acquisitions during the year.
In July 2017, Logicalis acquired 51% of the share capital in Nubeliu Limited, a South American company specialising in cloud computing projects based on OpenStack, for $3.8 million. In September 2017, Logicalis also acquired a 54% stake in PSI, an ICT systems integrator and services company. The stake cost $6.8 million and will allow Logicalis to strengthen its position within Indonesia and the Asia market.
As of June 2017, subsidiary Analysys Mason acquired 100% of the share capital of Nexia Management Consulting AS, a telecoms management consultancy company registered in Norway. The consideration payable included an initial consideration of $4.1 million paid as a combination of cash and shares, and deferred cash consideration of up to $0.9 million.
This week, the group announced that a subsidiary of Logicalis had signed an agreement to acquire 100% of the issued share capital of Coasin Chile, a Chilean ICT services and solutions provider which also has operations in Peru, for $20.2 million. The acquisition "is expected to be earnings enhancing" and will likely be finalised in the third quarter of 2018.
"Coasin is one of the most established IT businesses in the region and will be a game-changer for our operations in Chile and Peru, allowing us to further consolidate our very strong position regionally," Montanana says.
The previously dual-listed company delisted from the Alternative Investment Market (AIM) of the London Stock Exchange in December 2017. The JSE-listed South African company had been listed on AIM since October 2006.