Hacking the machine, at ITWeb's Security Summit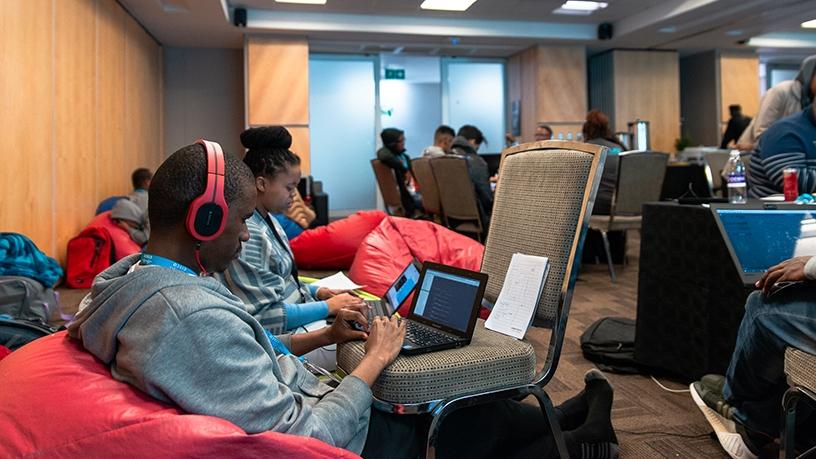 The beanbags are in place and the Red Bull will be bought out later, when participants at the hackathon at this year's ITWeb's Security Summit begin to flag. This year's hackathon focuses on machine learning.
Eleven teams, about 40 people, worked through the night in Midrand and are employing machine learning to detect, analyse and prevent cyber threats and attacks on businesses.
Some teams are concentrating on fraud detection, others on facial recognition, while one team is building an automated irrigation system that measure moisture in the soil, and will then switch on the water.
The winning team will be awarded R20 000 and the runners-up will get R10 000 and R5 000.
Tiyani Nghonyama, COO of Geekulcha, and chairperson of the ITWeb Security Summit Hackathon, said the teams are building more business centred business solutions.
"They're using machine learning to see how they can secure the future of business against the changing threat landscape. How can machine learning help in the prevention, detection and forecasting of threats?"
The winners will be announced on Wednesday afternoon.