Your banking pin soon to be thing of the past: research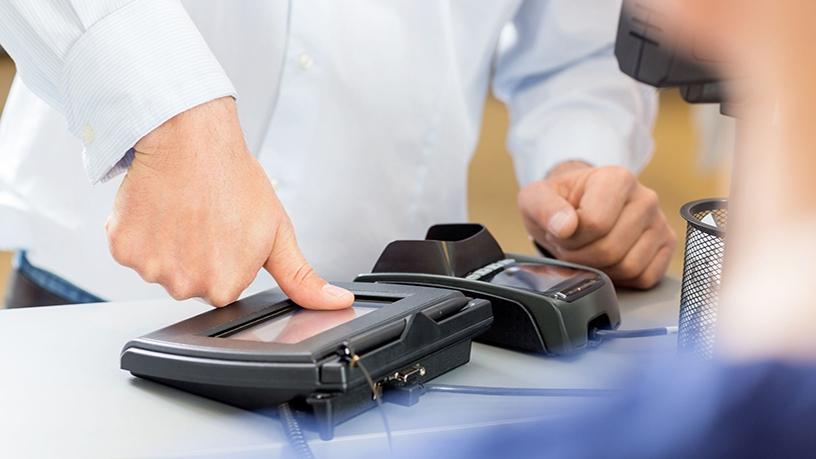 An estimated 1.9 billion global bank customers will be using biometrics to access everyday banking services by the end of 2020.
This is according to the Goode Intelligence's latest research, Biometrics for Banking; Market and Technology Analysis, Adoption Strategies and Forecasts 2018-2023: Second Edition, which highlights that consumer-led adoption of biometric authentication for banking purposes is a on the rise and that by 2023 it will contribute $4.8 billion in revenue for companies involved in delivering biometric systems to the banking industry.
Alan Goode, founder and CEO of Goode Intelligence and author of the report, says biometrics for banking is increasingly a vital part of a bank's toolkit in the never-ending task of reducing financial fraud.
"Biometric vendors are experiencing tremendous growth on the back of the escalation of consumer-led adoption of biometric authentication.
"Biometrics for banking is increasingly a vital part of a bank's toolkit in the never-ending task of reducing financial fraud and ensuring that customers can conveniently prove their identity when accessing bank services, resulting in smarter identity verification and authentication for the customer-first bank.
"We have seen that the technology is being rapidly deployed to support a wide range of banking services, from the traditional to the new banking channels.
"Customer experience and convenience are major drivers for the adoption of biometrics by agile third parties wanting to differentiate their services with each other: it will be an ultra-competitive market and biometric authentication could be a key differentiator."
According to the research, customers will be using biometrics to withdraw cash from ATMs, prove their identity when contacting their bank via telephone (both actively and passively), prove identity for digital on-boarding and access digital bank services through an increasing number of connected IOT devices.
Adds Goode: "We are only at the beginning of a movement that allows bank customers to access banking services from a wide range of intelligent connected devices.
"The availability of secure banking APIs, part of the Open Banking movement, is allowing third parties to integrate banking services into their devices and services allowing bank customers to better manage their day-to-day finances.
"Biometric technology is fast becoming the glue that binds this technology together. Of course, treating biometrics as an important tool for banks, rather than thinking of it as a silver bullet, is vital in ensuring that digital transformation projects that leverage biometric technology are successful."
Local adoption: Capitec, FNB
George Kalebaila, director of telecoms and Internet of things for IDC, says that although the use of biometric as a form of identification and authentication is growing locally, it is yet to become mainstream.
"Given the high rate of ATM fraud in SA, use of biometrics in banking is a welcome trend. For now however it may be just for marketing value, but this trend might quickly become mainstream, especially in urban areas, as banks avoid to be seen as lagging behind."
Local bank Capitec first introduced the use of biometric verification technology in 2009.
According to Charl Nel, head of communications for Capitec, it wanted to provide increased security for client transactions and lower banking fees.
"Capitec's business model right from the start included fingerprint biometrics as an identifier. No need for signatures and comparing signatures, and also much safer. It also enables us to move towards a paperless environment in branches.
Last month, First National Bank introduced a mini-ATM that uses biometrics as a means of validation on self-service devices. Lee-Anne van Zyl, CEO of FNB Points of Presence, says the TouchPoint device biometric validation works by scanning a customer's fingerprint and is able to detect false fingerprints to prevent fraud. It allows users to open new accounts by reading a client's thumb print.
"The identity of the customer is then verified with the Department of Home Affairs to ensure the self-service account opening complies with the relevant laws. It functions as a self-service kiosk from which customers can make transfers and payments, view statements, purchase airtime and electricity, and perform card cancellations. The device is smaller than a normal ATM but does not contain cash," she notes.
Touchpoint was first piloted in Gauteng in November 2017 at the Garankuwa and Diepsloot branches. Over the next six months, the bank aims to introduce 50 TouchPoint devices in select townships.