FlySafair to amp up AviaPay functionality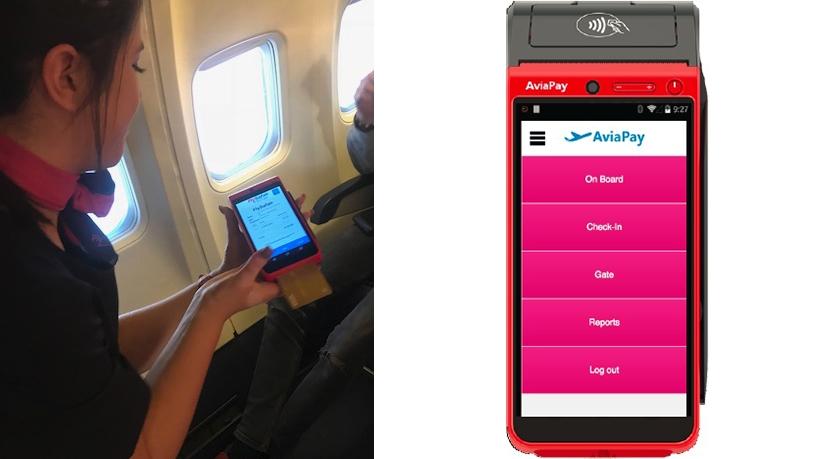 SA carrier FlySafair is in talks with AviaPay developers to add more functions to the mobile point of sale (POS) system.
Launched earlier this week, AviaPay enables passengers to use their credit and debit cards to complete their purchases. The solution is the result of a partnership between BlueMarket retail solutions and payment service providers PayGate and PosMarket.
Jasper Steenkamp, technical director at Bluemarket, says AviaPay is more than a card processing service. "It is a fully customisable and integrated mobile solution. We are able to integrate into many of the current airline systems to offer useful tools to our clients and their passengers.
"At present, we are in talks with the carrier to use the devices for check-in and baggage management. The inclusion of these services on the devices will allow passengers to pay for their excess baggage at the check-in counter rather than having to go to the ticket sales counter. These will be announced and rolled out in phases in due course," he notes.
According to Theron Uys, business development director at BlueMarket, the device used on board is Android-based and offers built-in magnetic stripe, chip and PIN, NFC (tap and go) card scanners, as well as a barcode scanner and thermal receipt printer as found in most conventional machines.
"We then developed an Android-based point-of-sale system with bespoke functionality for the carrier in order to manage their crew logins, shifts and soon trolley inventory.
"Customers have taken to the cashless option, which is definitely becoming more popular on flights as the amount of daily card in comparison to cash transactions are on a steady upward curve as passengers become more aware that they can now pay by card," says Uys.
"We are delighted to provide customers with the convenience of paying for inflight purchases by card. Not only will this make transacting easier, but it also means passengers won't have to risk carrying cash on them," notes Kirby Gordon, head of sales and distribution at FlySafair.
FlySAfair is not the first carrier to offer this service. Last month, Kulula.com said it is piloting an in-flight cashless payments system on all its flights. There is no specific date for permanent implementation.
"This exciting product is still in the development and testing phase, and we can confirm that both credit and debit cards will be accepted as payment. What we do know is that the device to be used to accept the card payments will not be a traditional point-of-sale device," said Luane Lavery, brand communications manager at Kulula.com.
British Airways also started offering cashless payments for refreshments on Euro Traveller, the short-haul economy cabin, to and from London Heathrow and London Gatwick.