The benefits of gender equality in the workplace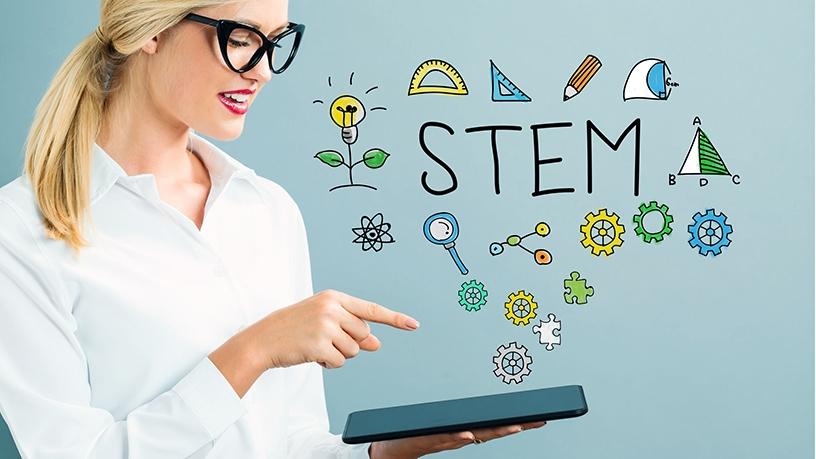 The imbalance between men and women in the technology sector is unlikely to be remedied unless organisations, schools and universities work together to change entrenched perceptions about the industry.
This is according to a new report from PwC, Women in Tech: 16 nudges for more, issued by the firms' economics team yesterday. The report, which analyses the behavioural measures that bring gender equality to emerging tech, further indicates that at present women hold only 19% of tech-related jobs at the top 10 global tech companies, compared to men who hold a whopping 81%. Women occupy only 28% of leadership positions at these global tech giants, while men are in 72% of these posts.
"Despite decades of progress towards achieving equality in the workplace, women remain significantly under-represented in emerging tech. Changing gender perceptions and behaviours in the workplace, promoting STEM-related (science, technology, engineering and mathematics) education in young women as well as building a workforce of the future can and will promote economic growth in SA's emerging tech industry," stated the report.
Education is key
According to the report, there are a number of nudges that ICT industry can implement to fast track the advancement of women in the industry, including cultivating an interest in STEM fields, increasing employment quotas to include more women, and equalising pay across genders.
Lullu Krugel, chief economist for PwC Africa, says education is one in a multifaceted interplay of drivers that will bring more women into skilled jobs, particularly in STEM fields.
"In SA, the proportion of females to males who graduate with STEM-related degrees is out of balance. The technology sector is an exciting, fast-moving sector, but disappointingly many women prefer to steer clear of careers in technology. Part of the reason is the low number of girls pursuing such subjects at school and in higher education. Our research shows that unless we change various cultural and behavioural drivers within organisations, the matter is unlikely to be resolved any time soon."
Statistics from the World Economic Forum (WEF) on the future of jobs and skills in Africa indicate that Sub-Saharan Africa retains the largest gender gap in the education of girls and boys of any world region, limiting the breadth of region's available talent pool and furthering social and economic disparities between women and men later in life.
"Women are underrepresented in maths and statistics (4:5), ICT and technology (2:5), as well as engineering, manufacturing and construction (3:10). As a result, there is a significantly smaller pool of female STEM talent, restricting the potential of South Africa's technology sector.
"Promoting interest in the field from an early age as well as behavioural design through de-biasing classrooms, changing how our children are taught, as well as through celebrating counter-stereotypical role models can also aid," stressed Krugel.
Dr Sumarie Roodt, chairperson of Cape Town based non-profit organisation Silicon Cape, emphasised the importance of highlighting positive female role models as well as initiating mentorship programmes to develop more women in the industry.
"The industry has many exceptional female leaders. It is important to celebrate these role models, especially for girls at a young age. Taking initiative, being open and able to innovate, whilst at the same time being supportive and methodical, is why we should be doing everything we can to attract and support women in the tech space, particularly in leadership roles. That said, what better way to help achieve this than by having women-for-women mentorship programmes."
Gender pay gap
In the report, PwC economists estimate that if the South African workforce closed the gender gap in both representation and pay gap by just 10%, the country could achieve higher economic growth.
"Research suggests that women are less likely than men to negotiate on matters such as compensation. Given the negotiation dilemma women face, external legitimisation helps them overcome the hurdle to negotiate compensation. Organisations should consider inviting team members to speak up and explicitly invite negotiations. Legitimise negotiations through enabling people to negotiate on behalf of others," said Krugel in the report.
In 2017, WEF reported that women in SA earn 60 cents for each rand earned by men.
"Biases are ingrained in our cognitive processes and undoing them is difficult. Although some strides have been made to advance women in tech, more needs to be done.
"To change the way talent is developed and deployed in today's world requires the undoing and relearning of age-old thought processes and the formation of new norms and values - especially in the education system and labour market. Fostering inclusivity, and bringing more women into emerging tech and the workforce in general, will help introduce new viewpoints and ideas to emerging tech," concluded PwC Economist Maura Feddersen.