Short-term insurers gaga over digital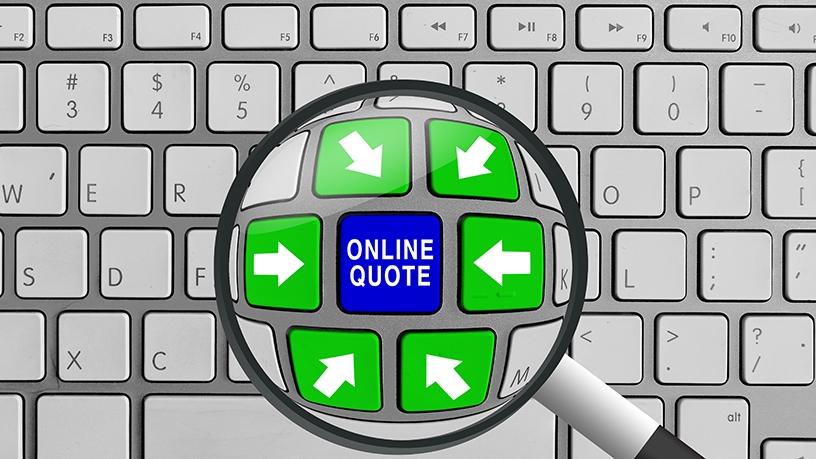 Fresh on the heels of the Liberty Group's chatbot-driven short-term insurance service reveal, Virgin Money SA has unveiled an online buying insurance platform.
The latest offering from Virgin Money SA's insurance arm allows customers to request a quote and buy car insurance online.
Virgin Money Insurance says while many South Africans are used to direct engagement with a call centre agent, an increasing number of consumers prefer using online application tools.
While offering insurance products and services via online channels is not a new development, it shows the progression of digital transformation in the insurance industry and what local insurers are doing to keep up.
According to Forrester, an independent research and advisory firm, digital technologies are transforming the entire value chain of insurance. Where incumbents haven't responded with better digital experiences, a host of insurance upstarts are ready to take over, says the firm.
Consumer behaviour
Deon van Heerden, Clickatell CEO Messaging and group CFO, believes the rise of insurance providers offering their services through online channels is an inevitable consequence of the behaviour of consumers in SA.
Van Heerden points out an increasing number of consumers are connecting to the Internet and a significant portion of the population is making use of online channels, particularly for communication, social networking and sourcing information.
According to him, digital transformation is affecting all aspects of our lives.
"The insurance industry, in addition to banking, healthcare, transportation and several others, are verticals that all people interact with. Initially led by digital pioneers like Uber and Apple, digital transformation is now spreading across all our personal and business touch points. Insurance is certainly no exception.
"We need health, life, home, travel and property insurance policies to safeguard ourselves. Insurance companies recognise that digital tools are making it easier for people in their daily lives."
Juergen Weiss, managing VP at Gartner, says it's only natural to see more announcements of tech-driven solutions in the insurance industry.
The global insurance industry is still relatively under-performing when it comes to digital capabilities. According to Gartner's digital maturity assessment, only 2% of insurers are digital progressives and none of them are leaders, notes Weiss.
In the Gartner 2018 CIO survey, 75% of insurance CIOs state their companies are still in an early stage of their digital transformation and they generate on average only 16.5% of their revenue from digital sales, he adds.
No easy road
While introducing tech-driven tools in the insurance space may lead to improved customer services and attract new customers, insurers will still need to overcome some hurdles, warns Weiss.
According to him, customer behaviour is in reality much more complex and issues such as price sensitivity and data privacy are concerns that insurance providers will have to deal with.
"Insurance ? even short-term insurance ? is in contrast to other retail products not something that is bought but still largely sold. This is especially true in SA where you have a rather unpenetrated market environment but where insurers face the challenges of a financially less literate population that may also require different products and services sold at a different price to be affordable for less affluent people.
"I would also say that simply implementing a digital tool will not be sufficient," he adds.
Clickatell's Van Heerden thinks lack of proper user experience and friction would be inhibiting factors in the adoption of digital insurance tools.
He explains: "Asking consumers to download an application for infrequent use cases is a challenge. Digital user journeys can get complex to navigate very quickly. We suggest a lot of attention should be placed on simplifying the experiences to make them intelligent and on-demand."
Meeting customer needs
Despite challenges, Van Heerden is of the view digital tools in insurance still make it easier for consumers to get on-demand access to information, resolve queries and get what they want from the business.
We believe this will result in fewer call centre calls and greater customer satisfaction, he notes. "The early adopters of the digital tools will most likely be the millennials and younger generations who are mobile or data natives and are used to similar experiences. The mainstream population will observe and follow. This pattern is already observed around the world and we expect SA to follow similarly."
Van Heerden adds: "Furthermore, we believe there will be an increasing adoption of the new digitalisation toolsets by companies to make these solutions possible. These toolsets include intelligent workflow automation, natural language processing, chatbots, omni-channel messaging and artificial intelligence."