Incubator tackles education challenges in Africa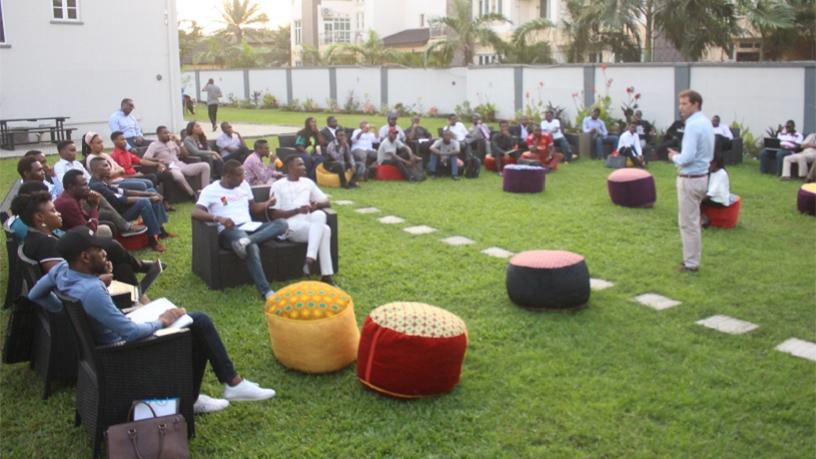 African education technology incubator, Injini, is calling on education technology (ed-tech) entrepreneurs and innovators to enter its incubation challenge.
The aim of the Injini African Ed-Tech Incubation Programme, according to the accelerator, is to help African entrepreneurs, teachers and students develop products that can solve the most pressing education problems on the African continent, and then scale these ideas to reach as many learners as possible.
The incubator selects a cohort of start-ups from across Africa every six months, invests in them and gives them an ed-tech dedicated support programme to help them scale up across the continent.
The winning team will walk away with around R590 700 (USD $50 000) in funding to help them scale their ed-tech idea.
Jamie Martin, CEO and co-founder of Injini, explains: "Having taken in the programme's first cohort made up of eight companies from five different African countries last year, Injini travelled across Africa during March, holding events in Lagos, Accra, Nairobi, Dar es Salaam, Abidjan, Kampala and Cape Town, and now gives applicants a week to apply for the programme. The aim of the tour was to see the ecosystem of some key African markets and engage with the most promising ed-tech innovators."
The Injini programme is a partnership between Martin - a former Special Adviser to the UK Secretary of State for Education - and the Cape Innovation and Technology Initiative, the oldest tech incubator on the African continent. It has the support of both the Western Cape government and the Michael and Susan Dell Foundation, among others.
"We accept applications from anyone anywhere in Africa with an idea or early stage ed-tech business. We accept applications from all stages of education, any maturity of business, any African country. The only restrictions are that it must be education-based technology, developed for Africa, and it must focus on the broad population of the continent, not just the elite," continues Martin.
The incubator says it will run ICT workshops and mentoring sessions dedicated to developing great education technology products and building a business that can expand across Africa. These will be facilitated by international experts for the duration of the programme.
"Participants will be trained in business strategy, education research, impact measurement, ed-tech, managing developers, product development, user testing, sales, fundraising, pitching and human resources, finance and legal aspects of running an ed-tech business."
Connectivity, adds Martin, is one of the biggest challenges facing the ed-tech sector in Africa.
"The main challenges are Internet connectivity, device availability, the ability of schools and learners to pay [for products and services], and working with the government - as bureaucracy can be slow and procurement rules hurt start-ups and new innovations. We tackle all of these at Injini. We help build products that are low-data or work offline; that are low-cost or free; and facilitate working with government."
Injini's Cohort 2 programme begins on 9 July, and applications close on 3 April at midnight central African time.
An update on some of Injini's first cohort, selected in October: