TIA calls for innovative e-waste solutions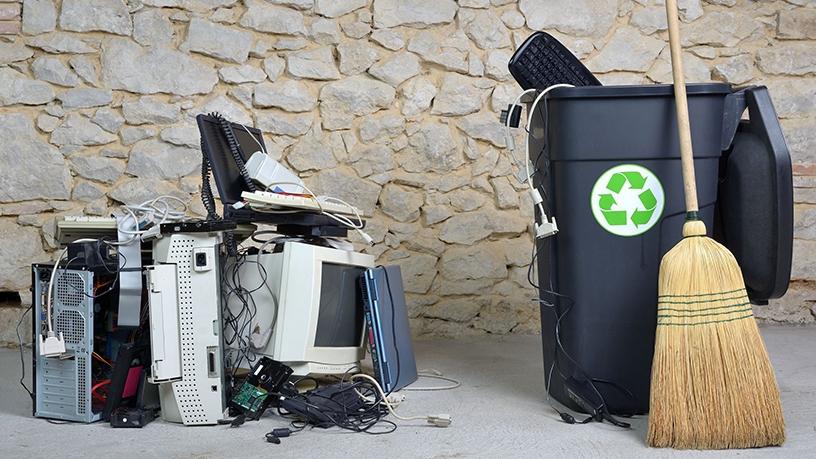 The Technology Innovation Agency (TIA) is calling on start-ups and innovators to submit proposals for solutions that tackle e-waste and water challenges.
The national public entity is offering funding for solutions on waste beneficiation, as well as acid mine drainage, water purification, water saving and repairing water leakages.
"The funding call is open to SA citizens that already have existing legal entities registered with the Companies and Intellectual Property Commission (CIPC). Applicants must also be registered or in the process of registering on the National Treasury's Central Supplier Database.
"To qualify for funding, applicants must have developed a proof-of-concept for a technology solution that tackles these challenges. In addition, the solution must demonstrate a positive socio-economic impact. Funding of R650 000 and above will be considered for successful applicants," said the entity in a statement.
TIA further highlights that all primary technology development activities must be operated within the country.
"Compulsory briefing sessions will be conducted across the country later this month to facilitate and assist applicants to understand the TIA application requirements. The briefing sessions will take place at TIA offices on the following dates: 27 August, in Gauteng, 28 August, in Durban and 29 August, in Cape Town. Each session will run from 10:00 to 16:00."
War on e-waste
South Africa has been losing the battle on managing the waste generated by electronic devices. Keith Anderson, chairman of the e-Waste Association of South Africa (eWasa), says that the country is among the worst offenders when it comes to e-waste pollution on the continent. "Each individual in SA generates about 6.2kg of e-waste while the Department of Environmental Affairs estimates an annual national tally of 360 000 tonnes."
Anderson adds that part of the problem with recycling e-waste is that the country is governed by a number of laws, including the Hazardous Substances Act, National Environmental Management: Waste Amendment Act, 2014 and Environment Conservation Act.
"The current legislation has gaps. Minister Edna Molewa last year called on the industry to submit waste management plans, from which one will be selected. We have submitted our plans in co-operation with producers, retailers, distributors and consumers so that we can manage e-waste effectively to ensure there is less contamination and people are aware of the hazards," says Anderson.
The association also launched the WEEE-Africa Forum, a not-for-profit association for all African governments and stakeholders, with the aim of creating a uniform standard for the treatment and handling of e-waste across Africa.
Some cities are already pioneering solutions to the e-waste scourge. The Tshwane e-Waste Company offers secure data destruction, removal of redundant electronic equipment and provides an offer to purchase working IT equipment designated for refurbishment.
MD Frans de Bruyn says companies should be more vigorous when dealing with e-waste. "Our customers include government departments, JSE-listed companies, private customers, educational institutes and small businesses. As the world evolves, we realised there is a need to design initiatives to maintain the cleanliness of our cities, so let us treat waste in a manner that is sustainable."
Those interested in the TIA funding must send completed proposals through the portal http://gms.tia.org.za/funding on or before 30 September.