Virtual reality training tools on the rise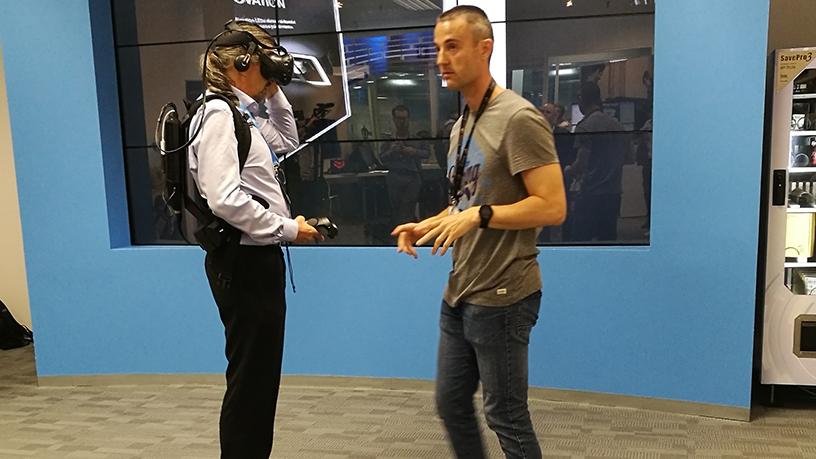 HP Inc has embarked on a global partnership with DiSTI to enable virtual reality (VR) training at enterprise level. This move, as HP described, is in line with its approach to deliver immersive customer experiences.
DiSTI is a US provider of 3D virtual training solutions for embedded, desktop, mobile, mixed reality and virtual reality applications.
Innovations such as VR and augmented reality (AR) have become strong tech trends in recent years, resulting in changes in the way people learn, communicate and create.
A 2018 trends study from Deloitte found that AR and VR will continue to forge inroads into mainstream consumer usage, as well as the enterprise. Furthermore, a Statistica projection based on data from Goldman Sachs estimated the total global market value of both VR and AR is projected to reach $35 billion by 2025.
Locally, steel and mining company ArcelorMittal SA recently announced it has incorporated VR technology into internship and training programmes at its Vanderbijlpark plant in Gauteng.
As VR continues to make inroads, HP decided to position the company as the partner of choice for commercial and enterprise virtual reality solutions.
Last August, HP launched its wearable virtual reality PC, the HP Z VR Backpack. At the time, the firm described it as a catalyst for more powerful VR experiences across many enterprises, with a focus on commercial applications, deployment by engineers as well as training for employees.
The partnership with DiSTI is HP's extension into VR within the enterprise.
HP explained the companies will work together to develop and deploy end-to-end virtual training solutions for enterprise customers.
"There is tremendous market demand for enterprise-level virtual training solutions that can be rapidly implemented, are cost-effective and can be developed and managed by internal staff," according to John Cunningham, chief revenue officer of DiSTI.
"Many companies have identified the need to implement VR-enabled training but struggle with how to get started and scale due to the lack of internal expertise and the availability of cost-effective solutions."
Louis Kim, global head and GM for HP Inc's immersive computing team, said HP's VR solutions are being used for healthcare and other mission-critical applications.
"In terms of VR technologies, a lot of what has been seen thus far has been for entertainment and gaming purposes. HP has the consumer side but also has a significant enterprise and commercial side."
Kim was one of the HP executives leading discussions about the company's future strategy at the Global Innovation Summit in Barcelona.
This week, HP held the second instalment of the summit at the Sant Cugat Experience Centre. The focus of this year's event was on immersive computing and the role of 3D printing in the fourth industrial revolution.