Companies turn to VR training solutions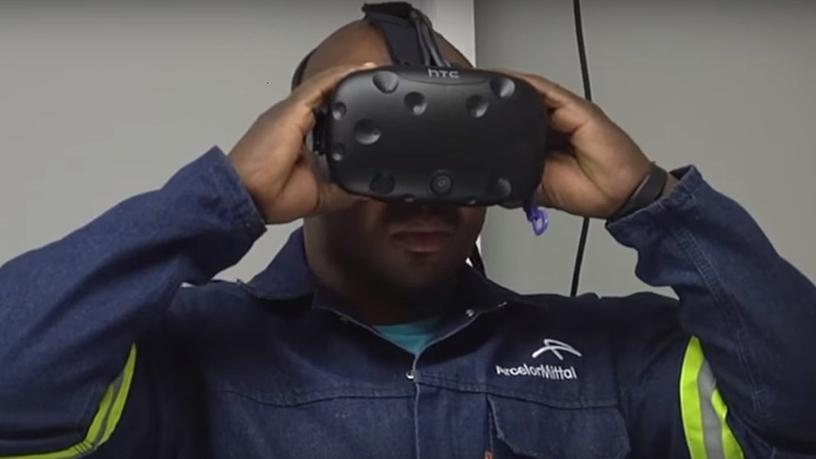 A 2018 trends study from Deloitte has indicated that augmented reality (AR) and virtual reality (VR) will continue to forge inroads into mainstream consumer usage and to enterprises to aid business production.
According to the report - 2018 will see one billion AR applications on smartphones with at least a billion users creating AR content at least once.
"By end of 2018, more than 800 million smartphones will have both an operating system with dedicated AR support and sufficiently powerful hardware (CPUs, GPUs, DSPs and neural chips) to power them. Discrete app revenues for AR content and devices are expected to be under $100 million globally in 2018," said Deloitte global tech, media and telecom industry leader Paul Sallomi in the report.
A Statistica's projection based on data from Goldman Sachs estimated that the total global market value of both VR and AR has been projected to reach $35 billion by 2025.
Embracing the possibilities of AR technology in the workplace is local steel and mining company ArcelorMittal South Africa - which has incorporated virtual reality (VR) technology into the internship and training programmes at its Vanderbiljpark plant in Gauteng.
The company - in collaboration with performance management consultancy LRMG and Cape Town-based animation development studio Sea Monster - have developed a VR training solution that will be used to determine whether new recruits have a fear of working at height.
According to talent management and innovation manager at the mining firm Terrence Harrison, the solution recreates the working experience, monitors physiological responses and screens recruits for colour blindness - all in a bid to measure comfortability with working at height.
"We had found that, once recruits had finished the three-year training programme, several newly trained employees were actually afraid of heights or unable to work at height. A significant percentage of people would freeze or panic, ultimately endangering themselves and others in the vicinity," he said.
The firm added four-dimensional elements, using a programmable logic controller to integrate a raised platform, vibrating plates and fans synchronised to the Sea Monster software, he added.
The solution is the first industrial roll-out of a VR solution for this specific dilemma in Africa, and is one of the very first in the world, continues Sea Monster. The training and education space presents a growth opportunity for digital technology, specifically VR and AR, given the cost- and safety-related benefits involved, it says.
In the US, start-up NextWave Safety Solutions announced the general availability of its first two VR training modules, 'Hazard ID' and 'Forklift' as well as the launch of its custom safety programs that include on-site support to recognise potential hazards before they become life or financial loss. CEO Lorenzo Gallo says the aim is to apply proprietary technology to bring unprecedented levels of transparency and preparedness to the safety industry.
"We look at occupational safety and health standards as the bare minimum. For companies wanting to go beyond the normal standards, we're offering not only VR-enhanced training programs but on-site support, both associated with reducing the number of incidents. Our success is recognised with lower insurance premiums for our customers as providers can count on there being fewer workplace accidents."
The company is currently offering the forklift and hazard identification training modules enhanced with VR components, but it has eight more courses that will be released this year.