African organisation of the future is autonomous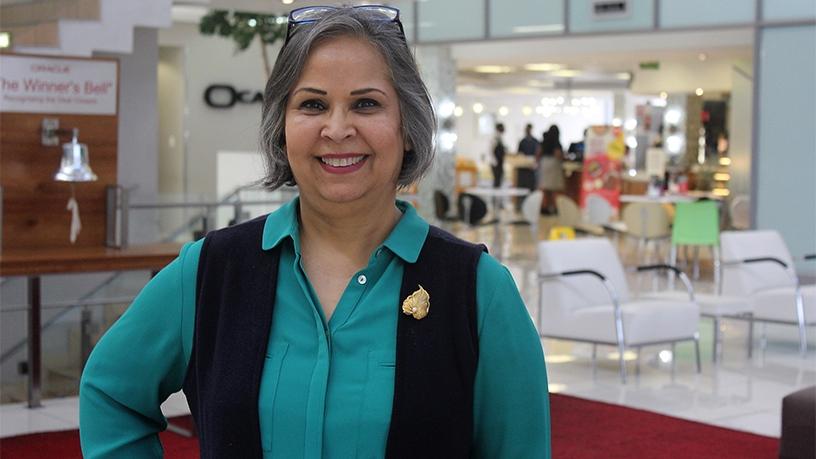 Automation technologies are expected to present infinite opportunities for African businesses to develop leading-edge customer products and services, and create more efficient talent in the workplace.
This is according to Samina Rizwan, Oracle senior director for big data and analytics for Middle East and Africa, speaking at the Oracle Impact event in Johannesburg.
Rizwan noted that emerging technologies, including artificial intelligence (AI), the Internet of things and blockchain, are changing the way organisations do business at every level, offering African organisations an opportunity to leapfrog their global counterparts.
While there is a perception that businesses around Africa are lagging in adopting automation technologies, Rizwan believes Africa has greater potential to spur ahead-of-the-curve innovation.
"I get asked a lot of questions about the reality of an autonomous business in Africa and my answer is: The business of the future is autonomous. There is an opportunity out there that many African organisations are not realising.
"Because the average African organisation doesn't have as much legacy to abandon or change, they could probably get there faster than their global counterparts. Africans are already using AI much more than they realise. It's embedded around them in sharing economy platforms such as Airbnb, e-ride-hailing services, and other applications.
"These services are already prevalent in African businesses. What we need is exponential utilisation and a scaled change in creating the benefit of automation in Africa, which will lead to the creation of new opportunities."
Rizwan explained an autonomous environment is self-driving (using deep learning and machine learning to learn from itself); self-repairing (using machine and deep learning to repair itself); and self-securing (using its AI foundation for patching, updating, backing-up and checking for errors).
"The endless autonomous capabilities and cloud-based technologies are as available to African organisations today as they are to Silicon Valley firms.
"With the large population in Africa, there is a massive need for citizen-automated-centric services on the continent, which would improve the standard of living for citizens and contribute to government coffers in terms of returns.
"Automated services would also integrate well with private sector organisations such as banks, telecoms, retailers, mining organisations, transportation and logistics. The key lies in turning these technologies into a success by knowing how to execute them well, through blueprinting, testing, putting them through a user acceptance phase and making them scalable and sustainable; all skills which need to be learnt."
Automation jobs threat
According to an Accenture report titled: "Creating South Africa's Future Workplace", around 5.7 million jobs in SA will be at risk over the next seven years due to automation.
Last year, World Bank president Jim Kim warned automation will eliminate two-thirds of the jobs that presently exist in developing countries, adding that automation poses a bigger threat to job creation than free trade.
A study by the McKinsey Global Institute estimates that between 400 million and 800 million of today's jobs will be automated by 2030 but automation will also create new positions that require new skill sets.
Discussing the possibility of automation replacing jobs on the African continent, Rizwan pointed out that if technology does not benefit humanity, then it may as well not exist.
"The fourth industrial revolution does not represent the death of an economy, but rather a shifting of an economy, meaning some jobs will become less required and possibly become redundant.
"However, there will be a shifting of skills but this doesn't mean a reduction in employment. Africa has a population of primarily millennials of 19-25 years of age, who are the largest segment of the population. African organisations should build talent and skills around the newer innovative roles and jobs of the future for these millennials, to whom technology is native."