Technology a key enabler for the differently-abled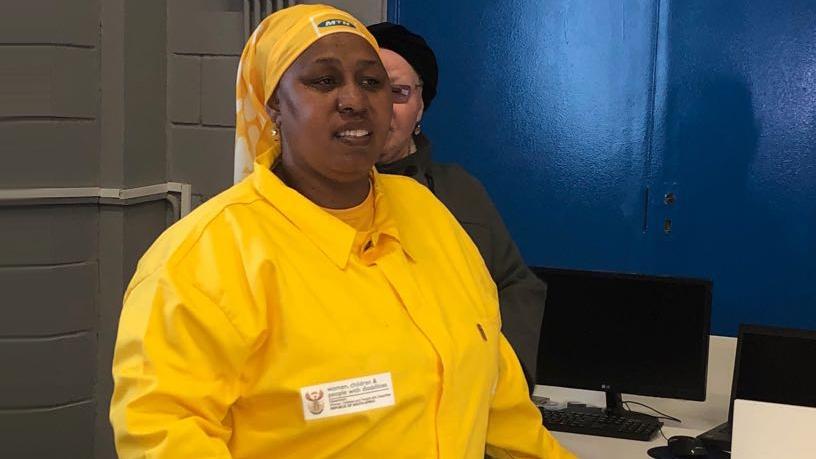 MTN's SA Foundation, in partnership with the Department of Social Services, is spearheading a project to bring technology-enhanced learning to schools for special needs learners across the country.
Speaking at the launch of a newly donated computer lab at the Afrika Tikkun Wings of Life Centre in Diepsloot, Johannesburg yesterday, the deputy minister of social services, Hendrietta Bogopane-Zulu, said it is important not to sideline the differently-abled community with regard to ICT-enabled learning.
"The aim of the partnership is to address the lack of technologically advanced and user-friendly educational equipment in schools for learners with special needs.
"Most of the labs are fitted with 20 desktops that are programmed with the entire school government education curriculum from grade 1 to grade 12, an interactive white board as well as a classroom educator control system, which enables the educator to monitor and control each student's desktop. The labs will also be fitted with 20GB of data per month over a two-year period."
She added that in the case of computer labs for schools for differently-abled children, computers are specially programmed to be responsive to the needs of differently-abled learners.
Various software programs have been written to help students with special needs. These include Neptune, which helps intellectually challenged students work with a desktop; Percy, which facilitates individual assessment of the different learners and their disabilities; and ChooseIt, which assists with maths literacy.
The handover marks a five-year public-private partnership between the department and the MTN SA Foundation in which over 40 schools in all nine provinces will be receiving computer labs in 2018. The department will be responsible for the sustainability of the centres, while the MTN Foundation will support them for two years.
So far in the partnership has donated multimedia centres to the Sizwile School for the Deaf in Dobsonville, Soweto, the Noluthando School for the Deaf in Khayelitsha, Western Cape, and the Sedibeng Special School in Lephalale, Limpopo.
MTN SA Foundation general manager Kusile Mtunzi-Hairwadzi says the work done at the various schools and centres has a significant impact on building an inclusive society.
"For us at MTN, the significance of these centres is the impact they have on learners and teachers. Some of our initial schools have gone from a 0% pass rate to 100% pass rate.
"We realised that we have been short-changing a community that is powerful in our society. Disability does not mean people are unable, it just means they also require the right tools, and technology is one of the key enablers."