17m hybrid electric cars on roads by 2020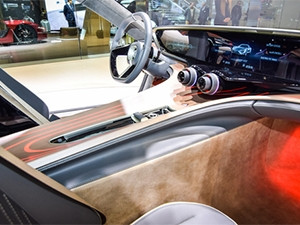 Around 17 million hybrid and electric vehicles will be on the roads globally by 2020, a significant increase from the 12 million forecast last year.
This is according to a new study by Juniper Research titled Hybrid and Electric Vehicles: Consumer and Commercial Markets.
According to the report, the increase is due to newer models that are designed to go further on a single charge and the ongoing development of public charging infrastructure models.
The report found electric car manufacturers are prioritising 'range' as the key issue. Original equipment manufacturers such as Tesla and Chevrolet understand that 'range anxiety' is the greatest hindrance to the adoption of electric vehicles.
In order to meet the expectations of the combustion engine vehicle market, Juniper says Tesla and Chevrolet have focused their efforts towards ensuring that their models' mileage range can exceed 320km on a fully charged vehicle.
The report recommended stakeholders primarily need to adopt an aggressive 'go-to-market' strategy that includes the rolling out of a wide-scale public charging infrastructure and improving vehicle battery life and range per charge.
Additionally, the research highlighted the urgent need to invest in consumer education, focusing on the capabilities and benefits of electric vehicles. It also emphasised the need for an aggressive investment plan to install public charging outlets on all major road routes.
According to EV-Volumes, an electric vehicles sales database and consultancy, just under 540 000 electric vehicles were delivered to buyers globally in 2015.These new numbers represent a roughly 70% increase from the figures for 2014.
The database further revealed the German electric vehicle market grew by around 82% in 2015 (as compared to 2014) - with a total of 24 156 units delivered in the country during the year.
The same report cites electric vehicle sales in the Netherlands hit an all-time high in December 2015 - with more electric vehicles being delivered in the country during the month than during all of 2014 combined.
EV Volumes says the reason for the surge in electric car sales, both the all-electrics and plug-in hybrids - was primarily down to changes to the incentives on offer set to go into effect at the beginning of 2016.
Top manufacturers:
Juniper ranked the top five electric vehicle manufacturers, scoring them on five key factors, namely: vehicle range (Environmental Protection Agency-rated mileage); vehicle sales; infrastructure implementation; time spent in development and deployment; future plans and innovation. They were:
1. Tesla.
2. BMW.
3. Nissan.
4. Chevrolet.
5. Ford.
According to the research ranking, Tesla, an original equipment manufacturer solely manufacturing electric vehicles, scored the highest with strong sales, superior mileage range and firm commitment to their Tesla Supercharge scheme. While BMW and Nissan have witnessed high sales, their electric vehicle capabilities lag behind Tesla.